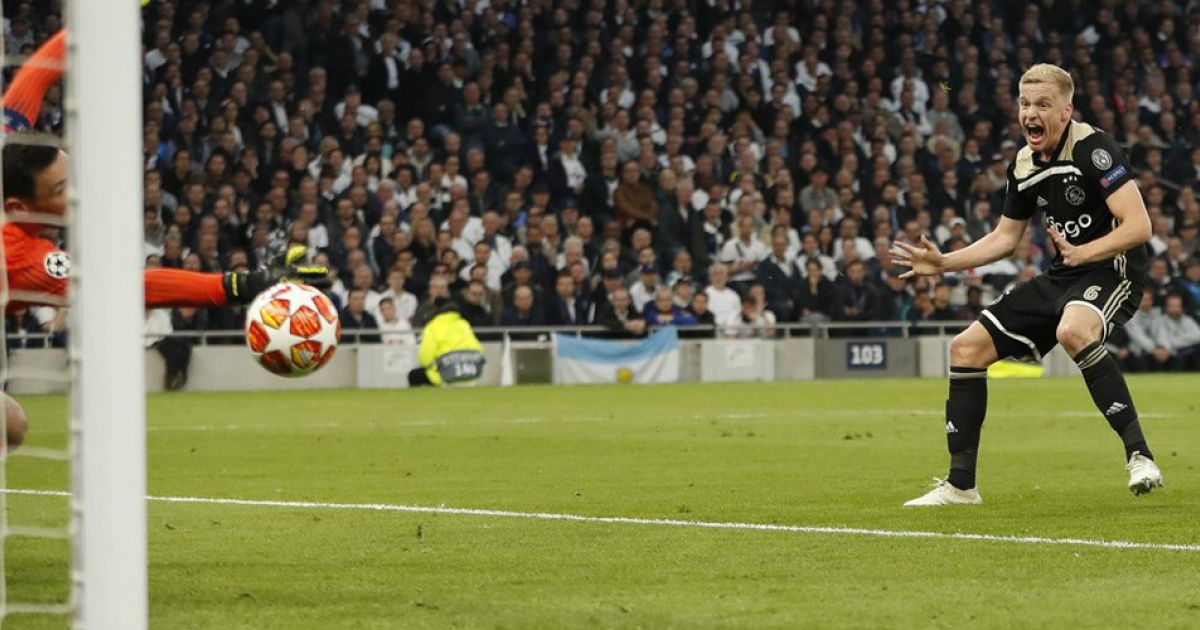 A photo showing Donny van de Beek shouting before the ball hits Tottenham Hotspur net becomes viral on Wednesday. Ajax's winner is excited about his goal.
Van de Beek was released by Hakim Ziyech after fifteen minutes and remained icy calm, scoring the ball in the left corner. On a photo you can see that he "cheered" early on. "I already knew it because I hit the ball well, well, I think the keeper can not reach him then," Van de Beek told Ajax Life. "Of course I am lurking too, we have more Spurs space in the first half hour, then you have to use it and strike."
Donny van de Beek from Ajax has the best party in the world. [1

9659004] He celebrates before he scored the goal by yelling at the ball to get in the net. Quality absolutely. 1945 pic.twitter.com/pl0RdBXXef

– FutbolBible (@FutbolBible) May 1, 2019
Van de Beek suddenly had the room because he was well positioned and escaped from the sidelines , As if he could take a punishment. "Haha, yes, I knew it was not offside, it felt a bit like the situation at Juventus-out, I got a good ball from Hakim Ziyech and kept waiting for Hugo Lloris to fall to the ground, the keeper had to wait, I also waited so that he could not react well. "
After Tottenham – Ajax Van de Beek received many compliments for his performance. The return will take place next Wednesday in Amsterdam.