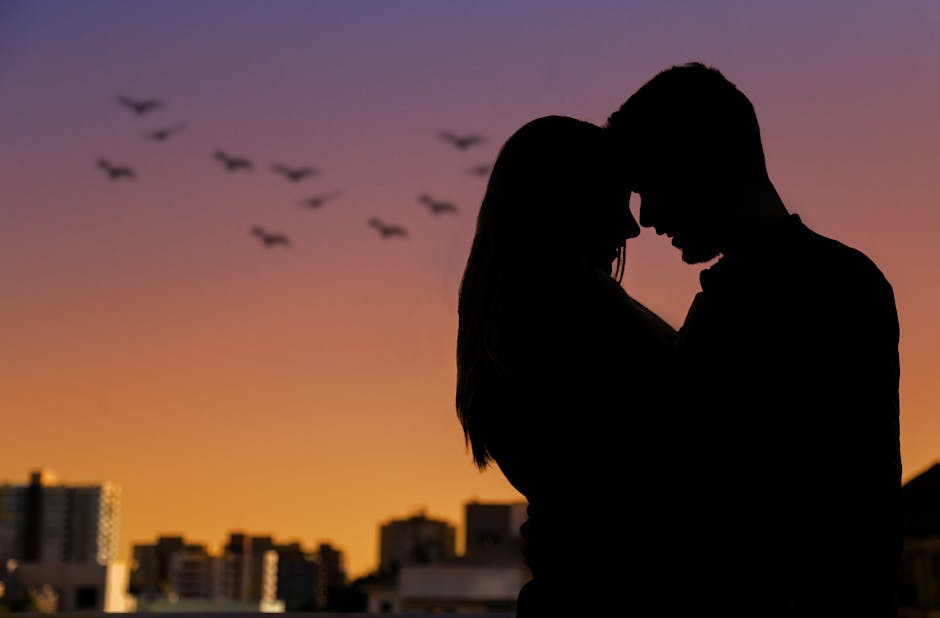 Image source: https://www.pexels.com/photo/silhouette-photo-of-couple-during-golden-hour-2531611/

Long distance relationships (LDR) have been around much longer than we think. The difference between new LDRs and traditional ones, where soldiers, for example, are based in various locations or one partner must travel for business reasons, is that the present ones start as long distance from the get-go. A recent survey that examined 1000 American couples showed that half those surveyed met their partner online, with 27% saying they never actually lived close to their partner to begin with.

An earlier study in the mid-2000s showed that 1

4 million adult Americans considered themselves in an LDR. If you like statistics, then you'll like these brief stats on LDR:
4 million couples define themselves as having a long distance relationship

3.75 million married couples are in a long distance relationship

32.5 % of all long distance relationships are college relationships

75 % of all engaged couples have been (at some point) in a long distance relationship

2.9 % of all married couples in the states live in a long distance relationship

10 % of all marriages in the states started out as a long distance relationship
Generally, what constitutes an LDR is being away at least 125 miles from your partner. Couples call or text or do both, at least every three days, but see each other twice per month or less. The average long-distance couple will send each other 343 texts every week and spend eight hours a week talking on the phone or video chatting.
LDRs have a 58% to succeed, which is actually quite a bit more than what people might expect.
As one might expect, the biggest challenge couples say they face is the lack of sexual intimacy. After all, texting and video chats can only do so much.
When you're in an LDR, you'll be expected to use technology much more than what you usually do. So it should come as no surprise how the sex toy industry is putting LDRs into consideration and incorporating, newer, better and more effective technology into vibrators.  
How sex toys work
Vibrators are remotely controlled, so you can be miles away from your partner and still have an orgasm based experience. Although you and your partner may not physically be together, with these toys and a sexy imagination, you can pretend or role play, for instance, and come out very satisfied.
Remote control
Remote controlled toys are used when both of you are in the same room and are not designed for long distances. But your partner could still control your orgasm, which is something that could give both of you sexual pleasure. Vibrators could come wired or wireless.
Bluetooth
Bluetooth-enabled means you can connect a vibrator to your smartphone app and operate it. Imagine controlling orgasms through a phone app! Some vibrators also have a built-in chat on the app, so you can send sexts while controlling the toy's intensity. Controlling your partner's pleasures from anywhere in the world is a breakthrough that didn't seem possible just some years back. If it's difficult for you to imagine just how advanced these toys have become, simply read this post and you'll be amazed by the extent wireless technology helped evolve sex toys nowadays. Imagine bestowing sensation for a loved one from miles away with just a push of a button; now who wouldn't want to have that ability.
Internet
To cover longer distances, you can use wifi. As long as your wifi is stable and strong enough, you can enjoy hours of virtual sex with your partner.
Wearable tech
It's all the rage these days. Wearable tech vibrators, such as panties, can be worn indiscreetly and connected through Bluetooth or wifi. You can be at work or just walking down the street if you and your partner decide it's time. But don't be surprised if your partner decides to take you by surprise! But using discretion might be a better idea than giving your partner an orgasm during a work meeting.
Choosing good quality
Having a good quality sex toy is important. There are lots of copycat products out there that you want to steer clear from. You want vibrators with good motor capability and with different intensities.
There are things you can do to spice up your sex life, even when in an LDR. In this day and age, you have so much tech around you to take advantage of to help your relationship last and pass through difficult milestones. These sex toys can help you do that, and enjoy each other even when miles apart.