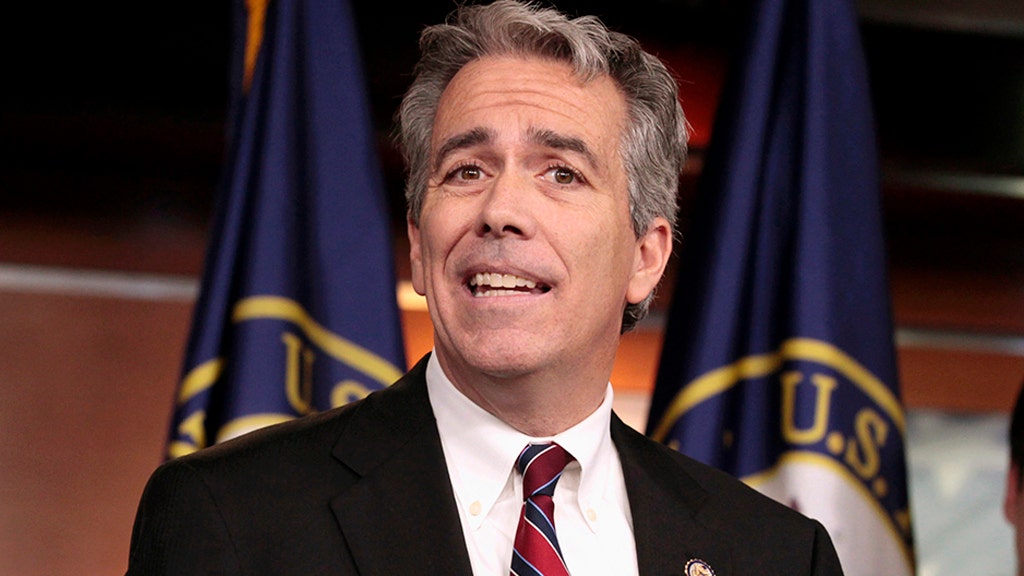 Former Rep. Joe Walsh, R-Ill., Described his role in the presidential race 2020 in a unique way.
"I have nothing special about me," Walsh, who had just announced his offer to challenge President Trump, said Thursday "FOX News Rundown."
He spoke with Fox News host Dave Anthony about another Trump challenger from the right, former Massachusetts Governor Bill Weld.
WELD SAYS WALSH "FAST AS VULGAR" AS A TRUMP, BUT NOT COURT
"I've always been a fan of Bill Weld. But here's the deal: Unless you stand on a soapbox every damn day and call out this president – I blast every damn day ̵
1; there's no reason to do that, "he said.
HERE CLICK to subscribe to the & # 39; FOX NEWS RUNDOWN & # 39; podcast
. " I have not seen Bill Weld do that. Anyone else who thinks about it has not shown me that he is ready. You have to stand on the soap box and get a punch every day Yes, and call him every day.
Walsh said he could shine, though he was not necessarily the right choice to take the President's place in the Oval Office.
JOE WALSH SAYS HE HAS THE RADIO SHOW LOST SINCE THE START OF THE TRUMP CHALLENGE.
"There's nothing special about me, Dave, but I know I'll do that. We'll be in Iowa and New Hampshire – both states up to 10 days in the next week, "he said.
" We'll be actively promoting out there. You will see my pretty or not pretty mug everywhere. We will be on TV everywhere. And I have to be honest, Dave, I'll face Trump every day, "he added, before describing his campaign as" aggressive. "
Walsh, who had announced an offer in 2019, was fired and released by Trump Election campaign "Anyway," said the presidential campaign in response to his election.
After voted in favor of the president, Walsh no longer supported Trump after his controversial appearance alongside Russian President Vladimir Putin in Helsinki, Finland
He stood before the world and said, "I agree with Putin and not with my own people." For me, that was unbelievable unfaithfulness, "he said.
CLICK HERE TO OBTAIN THE FOX NEWS APP.
Trump said during this meeting he had great confidence in the intelligence community. Putin, however, emphatically rejected any electoral manipulation, saying he saw no "reason why" Russia was behind such interference.
Listen to the full interview on the latest episode of "FOX News Rundown" here and subscribe to the podcast on iTunes.
Brooke Singman of Fox News has contributed to this report.
Source link