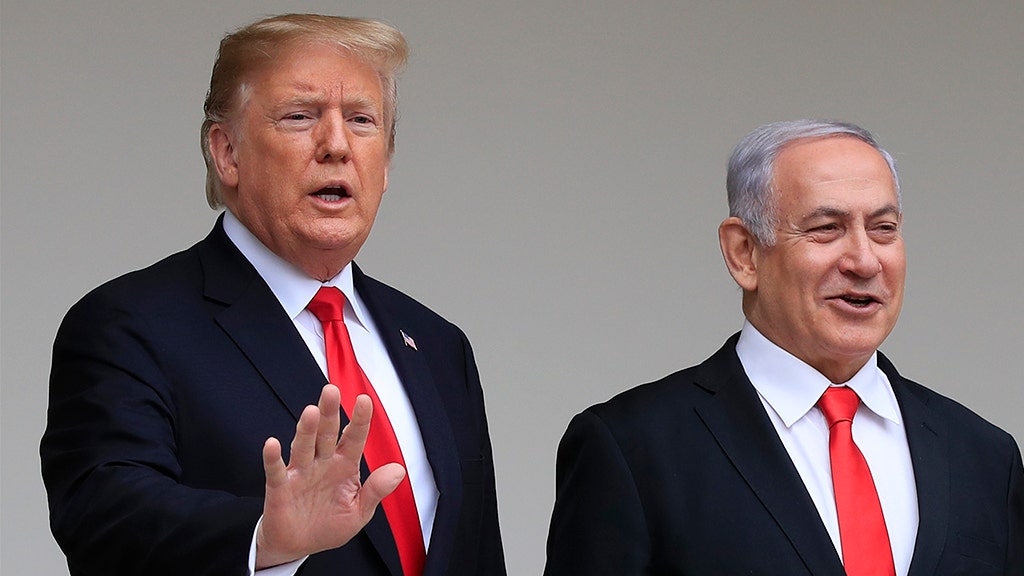 The New York Times Opinion Section published a second apology Sunday on an animated film by President Trump and Israeli Prime Minister Benjamin Netanyahu, which was described as "offensive" for "anti-Semitic tropes".
"We deeply regret the release of last Thursday's anti-Semitic political cartoon circulating in the New York Times print edition, which is circulating outside the United States, and we will make sure that does not happen again," the section said Tweeted on Sunday.
"Such images are always dangerous, and at a time when anti-Semitism is on the rise worldwide, this is all the more unacceptable," continued the apology spread on Twitter.
The new apology said the decision to run The syndicated cartoon was created by a single editor who worked without adequate oversight.
The cartoon showed Trump wearing sunglasses and being led by a dog portrayed as Netanyahu. The dog had a Star of David collar. The cartoon appeared in the opinion of the newspaper next to a column written by Thomas Friedman.
The political caricature around the world has been criticized by many social media users who say the First Times statement is inadequate.
GET THE FOX NEWS APP CLICK HERE
The original apology was: "A political caricature in the New York Times international print edition on Thursday featured anti-Semitic tropes depicting Israel's prime minister as a guide dog a collar of the Star of David, which leads the President of the United States, shown with a skull. The picture was offensive and it was a misjudgment to publish it. It was provided by the New York Times News Service and Syndicate, which has since deleted it. "
In an online Sunday night online, Times columnist Bret Stephens quashed his employer and wrote the cartoon in another era may have been published on The Storm's pages," a virulent anti-Semitic tabloid published during the Nazi regime was published in Germany.
"The problem of the caricature is not that its publication was a wanton act of anti-Semitism. It was not, "wrote Stephens." The problem is that his publication was an amazing act of ignorance of anti-Semitism … in a publication that would otherwise cover almost every conceivable expression of prejudice, from human rights abuses to racial microaggression to transphobia , is extremely vigilant. "
Stephens added that the Times owed Netanyahu an apology and thought about" how it came to publish this cartoon ̵
1; and how its release came as a shock to many long-standing readers when a shock, but no surprise. "
Source link