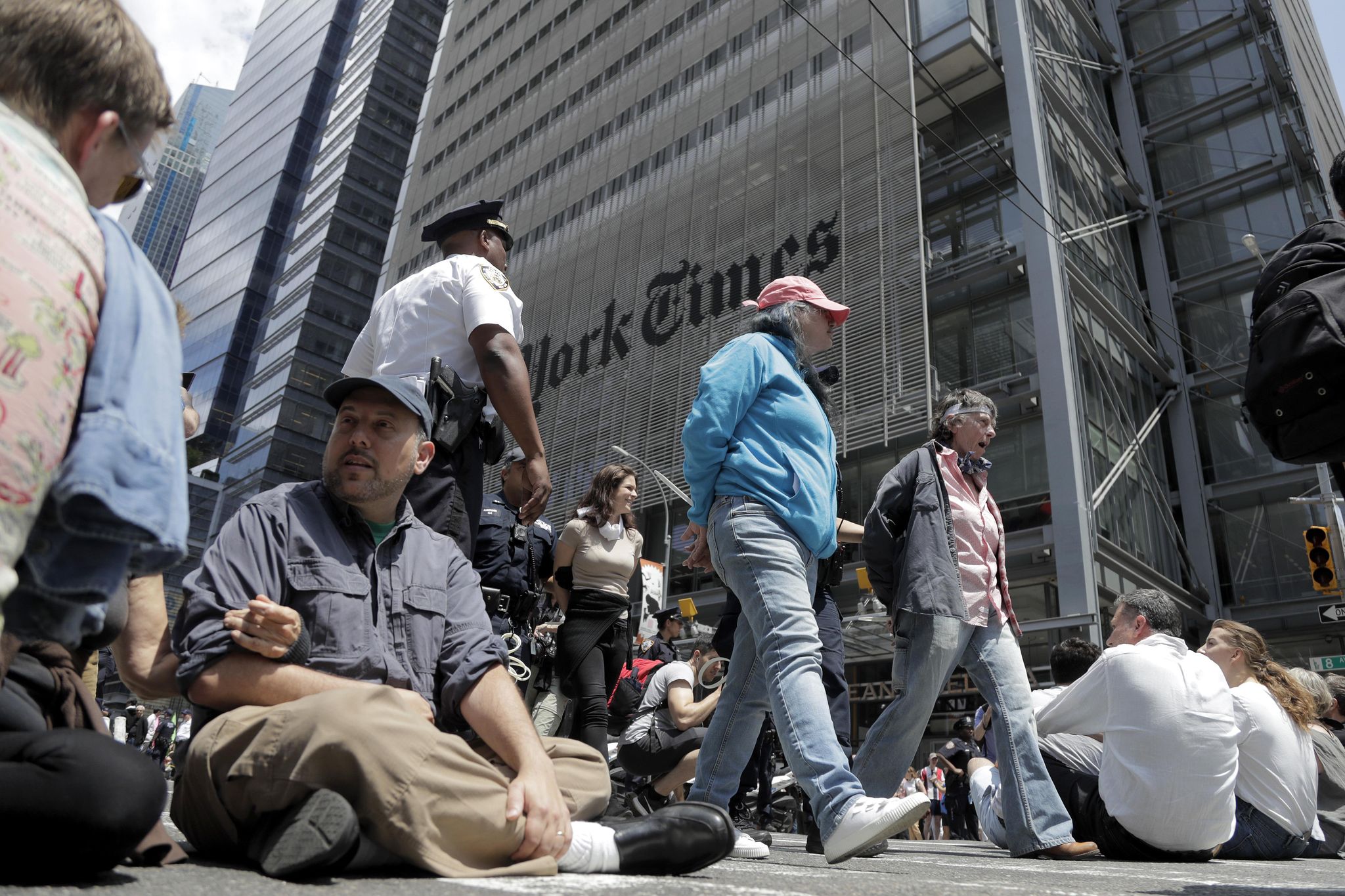 NEW YORK – According to police, 70 demonstrators of climate change were arrested on Saturday in Midtown Manhattan and outside Manhattan after blocking traffic outside the New York Times building, the Port Authority bus station across the street.
The demonstrators were taken into police custody after settling on Eighth Avenue and blocking traffic. The indictment is still pending.
A spokeswoman for Extinction Rebellion, Eve Mosher, says the group wants the media to report "the climate emergency" so that "people can press for more radical responses".
A Times spokeswoman says in an e-mail that no national news organization provides more resources for climate change reporting than the Times.
---
---
Copyright © 201
9 The Washington Times, LLC.
Washington Times Commentary Policy
The Washington Times welcomes your comments on Spot.im, our third-party provider. Please read our comment policy before commenting.