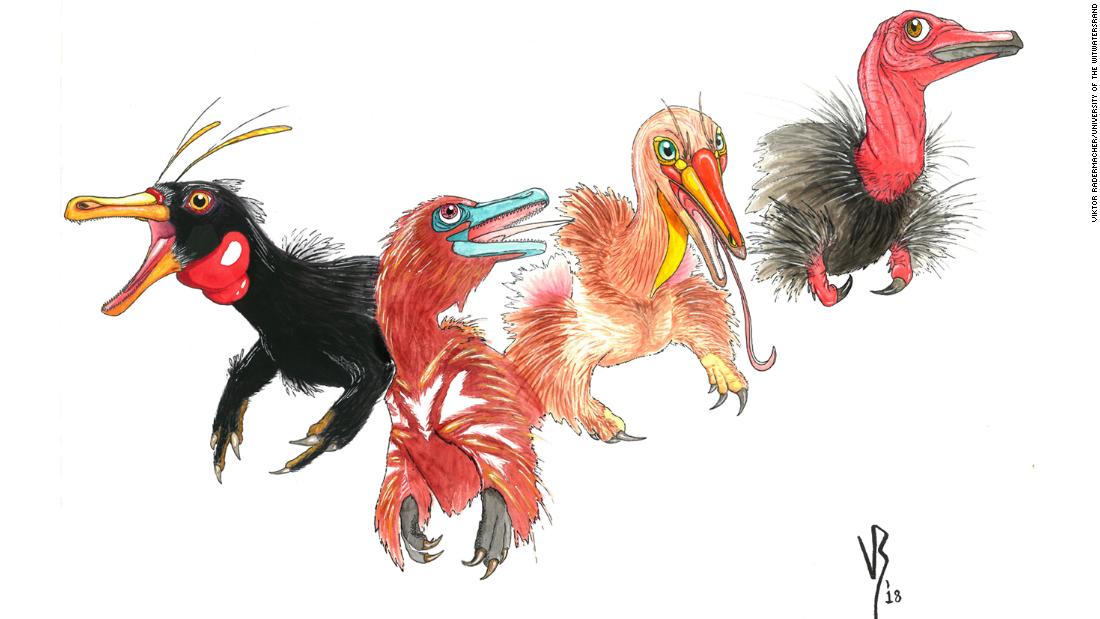 Both dinosaurs are Alvarezaurs that began as carnivores feeding on insects that lived in colonies, like anteaters. "The Alvarezsaurs are weird animals," said Jonah Choiniere, study co-author and professor at the Witwatersrand University in southern Africa, in a statement. "With their strong, clawed hands and weak jaw, they seem to be the analog of today's aardvarks and anteaters."
And when a dinosaur evolves from a meat eater to an insect eater, some strange things can happen to their appearance.
Early on, the dinosaurs were better equipped to be meat eaters, with teeth and hands that could help them catch prey. But they evolved, lost teeth and developed shorter arms and one hand with a single big claw. The claw could help them rip up rotting trunks or anthills.
Like horses that lost their individual toes when adjusting, the Alvarezsaurs decreased and lost their fingers over time.
"The new fossils have long arms and show that Alvarezaurs developed short arms later in their evolutionary history, in species with small body sizes," said Roger Benson, study co-author and professor at Oxford University, in a statement. "This is very different from the classic example of tyrannosaurs who have short arms and giants."
Tags Dinosaur discovered evolution Fossils newly quotstrangequot show