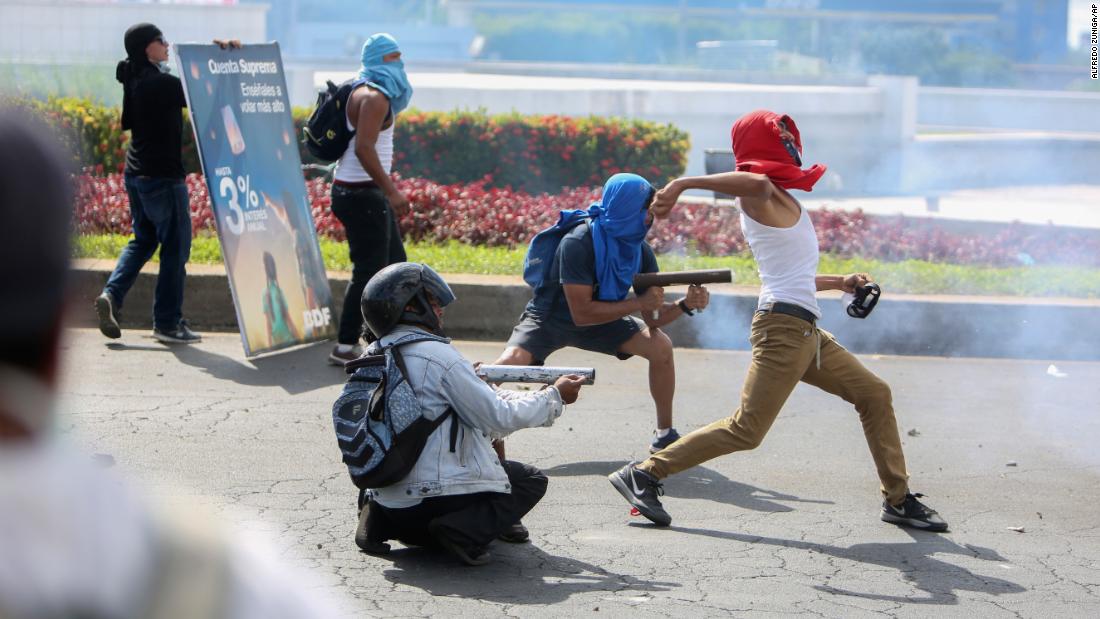 Protesters in the capital, Managua, threw stones and fired in riots that started on Wednesday, and police reacted with tear gas.
The changes in social security would increase the contributions of workers and employers in the social security system, but reduce the amount retired workers get a pension
The government said Friday night that it opens talks with the demonstrators, said El 19 Digital. President Daniel Ortega should speak on Saturday afternoon.
The army was to protect late Friday on government buildings, El 19 Digital reported.
The UN Human Rights Bureau condemned the violence against demonstrators, which the Vice President had previously compared to "vampires" who "fill blood and think they can make progress on their political agenda".
Nicaragua must "fulfill its international obligations to ensure that people are free to express their right to freedom of expression and peaceful assembly," Liz Throssell, spokeswoman for the United Nations Human Rights Office, said in a statement.
Source link