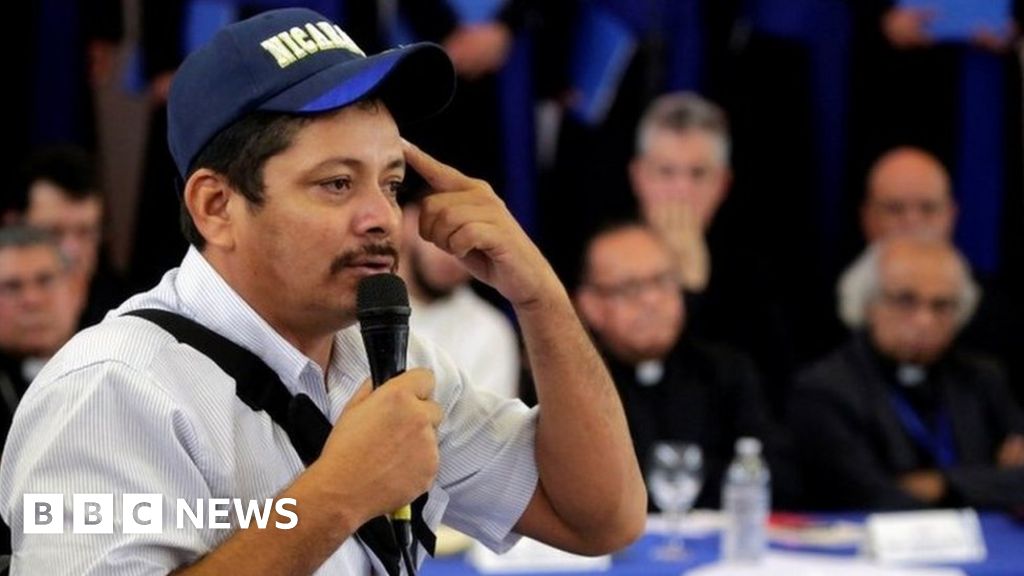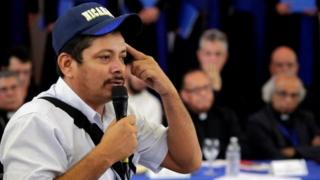 Two opposition activists in Nicaragua were sentenced to over 200 years in prison last year for participating in protests against the government.
Medardo Mairena and Pedro Mena were found guilty of "terrorism".
In clashes between security forces and demonstrators, more than 320 people were killed when the government took action against the protests.
The government's response was denounced by the United Nations.
The United Nations condemns the "repression and torture" of the Government of Nicaragua.
The government wants to collaborate with mobs, says Amnesty
In July in Morrito, said the judge Edgar Altamirano.
The two peasant leaders were the "intellectual authors" of the incident, even though the two men participated in a protest march against the government in the more than 200 km distant capital Managua the time.
The government said the Morrito police station had been attacked during a march by protesters. They demanded the resignation of President Daniel Ortega. However, the protesters said that they were shot at while marching and only then returned the fire.
Mairena and Mena were also found guilty of organized crime and terrorism.
"Excessive Punishment"
While a 30-year prison sentence in Nicaragua means that the two men are not in office for more than 30 years, the length of sentences convicted by the judge of their lawyer Julio Montenegro has been "unprecedented." "and" exaggerated "described.
Medardo Mairena's brother, Alfredo, said the stark punishment shows the extreme cruelty of Daniel Ortega's government towards the peasant movement.
"For five years we have been a pillar against his dictatorship, we demand democracy and respect for private property," he said outside Nicaragua. 1
9659024] Read more about Nicaragua's Crisis:
Another peasant leader, Francisca Ramírez, said the sentence made a dialogue between the government of Daniel Ortega and his opponents impossible.
Their testimony came only two days after the Nicaraguan government spoke of "the need for understanding" after officials met with business leaders in Nicaragua and the Catholic Church.
"How does he want a dialogue if Medardo Mairena is sentenced to 216 years?" Asked Mrs. Ramírez. "We are against dialogue until all political prisoners are released."
Previous attempts to find a solution to the crisis failed after Mr Ortega's opposition called for early elections, which the president, who has been in power for 12 years, called for.
The protests against The government began in April and quickly became violent when security forces attacked protesters.
Hundreds of people have been imprisoned since then and opposition activists speak of "persecution" and "most serious crisis in generations" for human rights.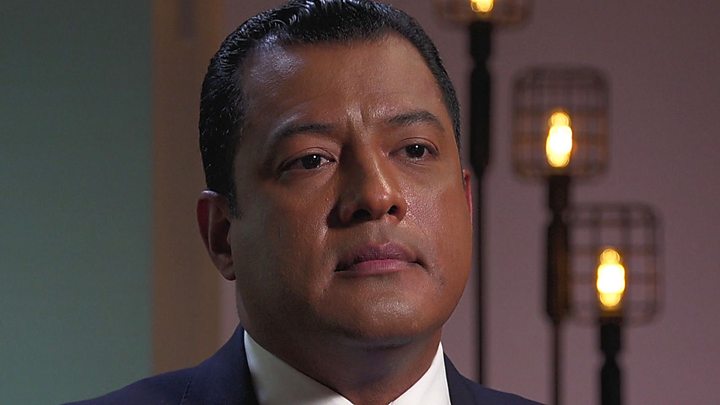 Source link