If you are living in a metropolitan city, you know that there is no difference between night and day. Even late at night, you find people driving home from work, or going on a road trip or for dinner at a restaurant.
In order to ensure a safe journey at night, people started using low and high beam headlights. But these weren't enough because the former didn't have a long range, and the latter cannot be used in bad weather.
This led to the emergence of High Output LED lights as headlights. These are cheaper and much more durable. Then night vision systems came into existence which provided a clear view of the road ahead without blinding the drivers in front of you.
What are High Output LED Lights?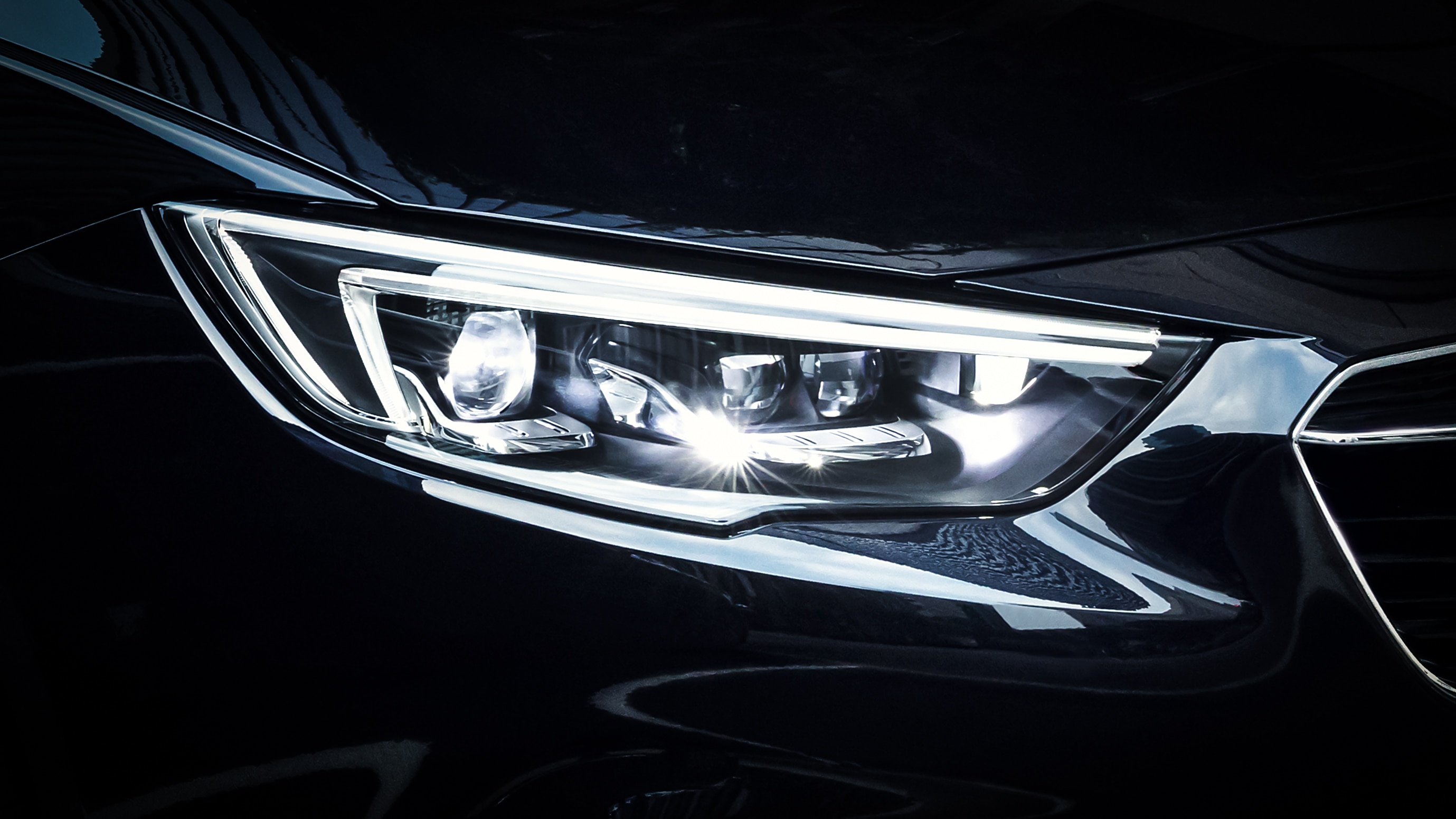 LED lights use high-performance diodes as a source of light. The metal blank enables better regulation of heat, which increases the flow of current in the diode. This helps in covering a larger area and increase the light output.
LED lights are energy efficient, that is, they minimize the wastage of energy, thus lasting longer than standard lights, and ensuring an eco-friendly approach. LED lights are available in a variety of colors, some of which resemble the color of daylight which makes night driving similar to driving during the day.
What is a Night Vision System?
Many cars nowadays have an inbuilt night vision system. It uses passive infrared rays to cover almost an 1
8 to 30 degrees wide angle of vision and show the road on a screen which can be kept on your dashboard.
An inbuilt night vision system shows a black and white, 480p resolution image of the road. Specific night vision systems are available for specific cars and can be installed in an automobile repair shop.
Apart from the inbuilt night vision system, the market also has the Lanmodo Vast Night Vision System. This product is much better than the inbuilt night vision systems as it shows a colored, 1080 resolution picture of the road, and covers an angle of about 36 degrees.
The Lanmodo night vision system consists of a screen and a suction pump to attach it to the front glass so it doesn't slip. The best part is that you can easily attach the Lanmodo night vision system to your car, regardless of the model and without the supervision or help of a car expert.
High Output LED Lights VS Lanmodo Vast Night Vision System
Installation- Easy or Tough?In order to install LED lights in your car, you need to first understand the light bulbs that are already installed in your car headlights, then you have to remove them and install the LED bulbs. You will have to be extremely careful not to touch the LED lights, and ensure that the ballast is away from heat, moisture or vibration.
Installing the Lanmodo Vast Night vision System is much easier. You can use the non-slip mat to keep the screen on the dashboard or attach it to the windshield glass using the suction pump. The OBD power or the cigarette lighter can be used as the power source.
Which one is more effective?

High output LED lights are undoubtedly brighter than normal car headlights. But these lights may blind the oncoming traffic or rear lights may cause discomfort to the drivers behind you. Also, these are not very effective in case of bad weather conditions like fog.
Lanmodo Night Vision System, on the other hand, does not blind other drivers as it uses near infrared light to display a 1080p, fully colored image of the road. Also, this night vision system has been designed especially for bad weather conditions like fog or rain
Comparison of the safety
Remodeling your car light into high output LED lights need to Modify the internal lines of your car, so when you are not professional, there is the possible to cause a short circuit or line failure, which is unsafe. But when using Lanmodo Vast night vision system, no matter you are a new driver or a senior driver, you just need connect the device to cigarette lighter or OBD adapter of your car, which is much safer. What's more, when you drive on the highway, The role of night vision system is more prominent than high output LED lights. As the vision distance of Lanmodo Vast can be up to 300m. in this way, it will help drivers to know some road situation in advance to take measures and avoid accidents. Even through the vision distance of high output LED lights is farther than low beam and high beam, but it is simply not comparable to the visual distance of Lanmodo night vision device.
Insert YouTube video: https://youtu.be/zLLkK7YmBmc
Conclusion
Many new technologies are available in the market to help you drive safely at night. But if we weigh price against the features, the Lanmodo Vast Night Vision is the best alternative.  Lanmodo also has a rear vision system which allows you to check the road in front and at the back. The Lanmodo Vast Night Vision System also does not blind any drivers in front of you and can be used even in bad weather. Compared to LED lights, Lanmodo Vast night vision system is a better choice for most drivers.
The good news is that Lanmodo is on Amazon Best Deal promotion campaign, which is on $200 discount, the campaign will be ended on 13th, Aug, so do not hesitate to get it here. If you are not located in USA, you can also buy it on official website by using coupon code: LMDNVS_VAA with Worldwide free shipping.