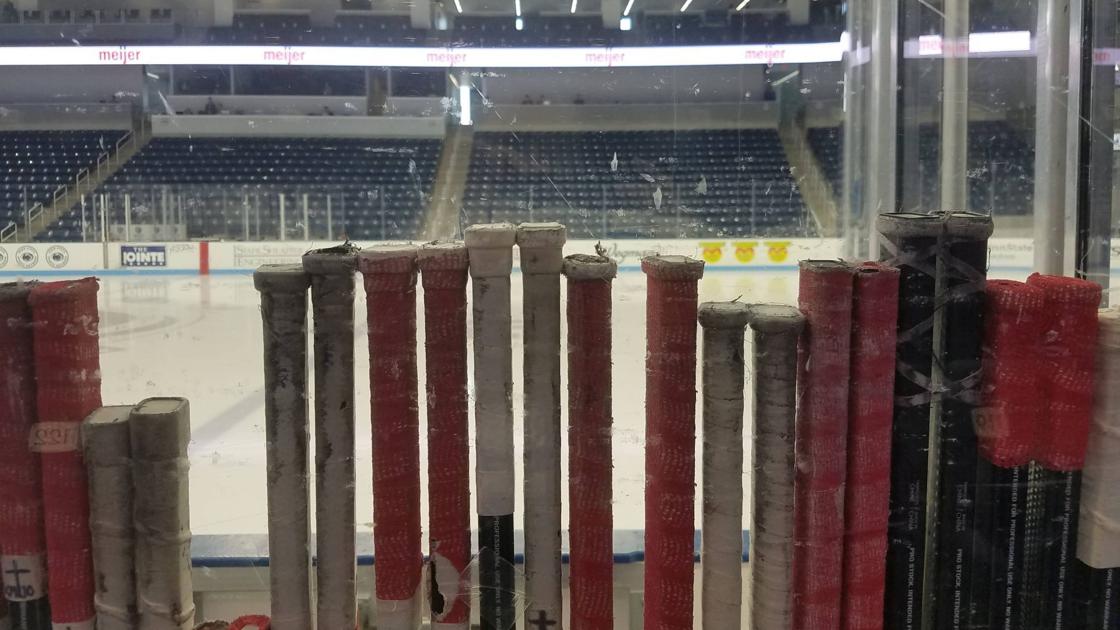 STATE COLLEGE, Pennsylvania. – Liam Folkes ended the season of the University of Wisconsin men's ice hockey team for the second time in three years, scoring a 10/50 extra-time goal to 4-3 Penn State in the crucial 3rd game of a Big Ten Conference quarter-final series to win. Folkes, who also scored a double time in the Big Ten title games in 2017, beat Badgers goalkeeper Daniel Lebedeff with a one-timer.
Three stars
No. 3: Max Zimmer of UW had a gate and a template.
No. 2: Alex Limoges of Penn State scored in the second half to tie and support the winner.
no. 1: Liam Folkes made it again for the Badgers and scored the winner to end a game with two goals and an assistant.
Postscript
The Badgers finished the season at 14-18-5 and will miss the NCAA tournament for a fifth season in a row. Since recording the conference in 1969, UW has never been in the national team.
Pregame
The season is at stake for both the University of Wisconsin men's hockey team and Penn State when they play the game 3 of a quarter-final series of the Big Ten Conference on Sunday at the Pegula Ice Arena ( 5 pm, no TV, BTN Plus Paystream, 1070 am).
The Badgers will try for the first time to win a game 3 on the road. They are 2-0 in these situations, with a 2-1 defeat to Colorado College in 2011 and a 3-2 defeat to Denver in 2012. UW is in game 3 with 3: 3 in total.
The winner on Sunday will compete for top seed Ohio State in the Big Ten semi-final at 2:30 pm next Sunday in Columbus, Ohio.
Badgers captain Peter Tischke is no longer in the lineup for the first time since March 4, 2017, even against Penn State. Tischke tried to sustain an injury he suffered on Saturday in Game 2 on Saturday, but seemed limited. Jake Bunz replaces him in the defensive pairings.
Badger (14-17-5)
Roman Ahcan – Seamus Malone – Sean Dhooghe
Linus Weissbach – Tarek Baker – Jack Gorniak
Max Zimmer – Mick Messner – Matthew Freytag
Dominick Mersch – Brock Caufield – Will Johnson
Wyatt Kalynuk – Ty Emberson
Tyler Inamoto – Jesper Peltonen
Lions (20-14-2)
Adam Pilewicz – Nikita Pavlychev – Sam's Starlight
Alex Limoges – Evan Barratt – Liam Folkes
Alec Marsh – Persecutor Berger – Brandon Biro
Denis Smirnov – Ludvig Larsson – Nate Sucese
Cole Hults – Paul DeNaples
Source link