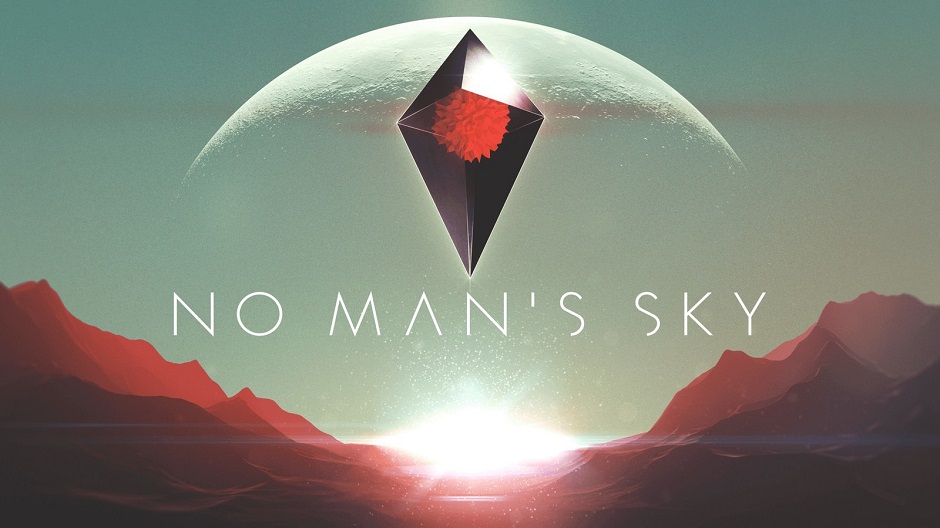 No Man's Sky originally came out in 2016 and came up against much criticism for failing to live up to its promises. Well, now it's back and better than ever, as developer Hello Games released a huge free update for the PS4 and PC versions of the game. Not to mention the fact that the game debuted on the Xbox One console.
The reason the original release of No Man's Sky was ridiculed is mainly because Hello Games did not add the many features it promises. There was no real multiplayer mode, the variety of plants and animals was nonexistent and most importantly the game was just boring and not fun to play.
Two years later, Hello Games has now heard all the fan feedback and has released No Man's Sky Next, which is a free update for existing owners and adds tons of new content not previously in the game. I've managed to check the game on the Xbox One X, and I'm pleased to say that this newer version of the game is much better than before, though it's still a game that will not please everyone.
Let's talk about the positive aspects first, and that's the fact that the update makes the game look a lot better. Honestly, you have to own a 4K TV to see how magical the planets can be. The additional third-person view for both the player and the spaceships makes the exploration much better. It's also worth mentioning that Hello Games offers more variety as there is more water, color and different animals this time around.
Prior to this new update, exploration was a joke because the planets and animals all have the same color and appearance all identical. Luckily, I have not seen any recycled contents of No Man's Sky Next, because everything I've seen so far has been huge and diverse.
Aside from more spaceships, there are also land vehicles that can drive exploration much more pleasantly than it was two years ago. Driving around on the different planets while taking a lot of photos can be addictive. The only thing I still miss on planets is that there are no cities or civilizations that you could meet. If Hello Games ever did a proper sequel, I'd like to see the cities and different types of aliens seen in a Star Wars movie!
Another thing that has been changed for this new update is the game finally adds several missions and goals that you can complete. When the game first came out in 2016, there was nothing for you to do but to get into the center of the galaxy and receive no rewards for your efforts.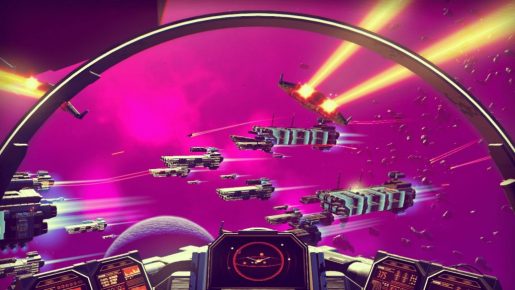 Sign up now For missions in space stations and you can discover different planets that allow you to immerse yourself in the game world. I'm in the middle of a mission where I have to find a character named Artemis, who hides somewhere in the galaxy, but his whereabouts are not visible at the moment.
Other missions allow you to build your own home base and you can even command your own fleet. The fact that there are actually goals that you can complete enables you to have a purpose and encourages players to continue playing the game. That's a lot better than the directionless motives that the game had before this big update.
No Man's Sky Next also includes three different difficulty settings to suit players of all skill levels. First, there is the "Normal" mode, where you pretty much have to look for resources to provide your space suit and spaceship with the right supplies. If you do not maintain your suit and your ship, you will die a terrible and cold death in a deep, dark room.
If you feel like challenging yourself, you can also play the survival mode. It goes without saying that only veterans of the game should play in this mode, as you will die quickly if you do not know what you are doing. However, my favorite mode in the game is "Creative," since you have an infinite amount of resources and can explore the entire game without worrying about the death or lack of supplies. Sure, it eliminates the survival aspect of the game, but it's less annoying and repetitive.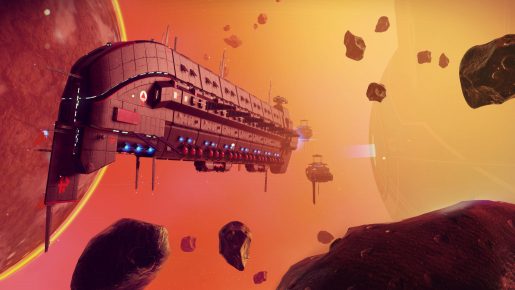 While No Man's Sky Next adds loads of new features, I still do not think it'll bring them back that hated the game two years ago. Sure, the new features are nice, but No Man's Sky is still a survival game in the heart and collecting resources all the time can be a repetitive task. The game is still slow and lacks any kind of action, so it can still be boring to just fly around in space.
The UI is still clunky and navigating through the various menus is always a big deal hassle. There are also times when the game can not tell you what to do and where to go, which makes it very annoying to play. Nevertheless, No Man's Sky is fun to play, but only if you are the type of player who is very patient.
Verdict
Overall, No Man's Sky Next is a huge improvement over the original game because it gives such new features and better visual representations to you. It is worth playing the game if you still have a copy of it and want to download the free update. However, sometimes the game can still be boring and I do not think it does enough to make new players try it.