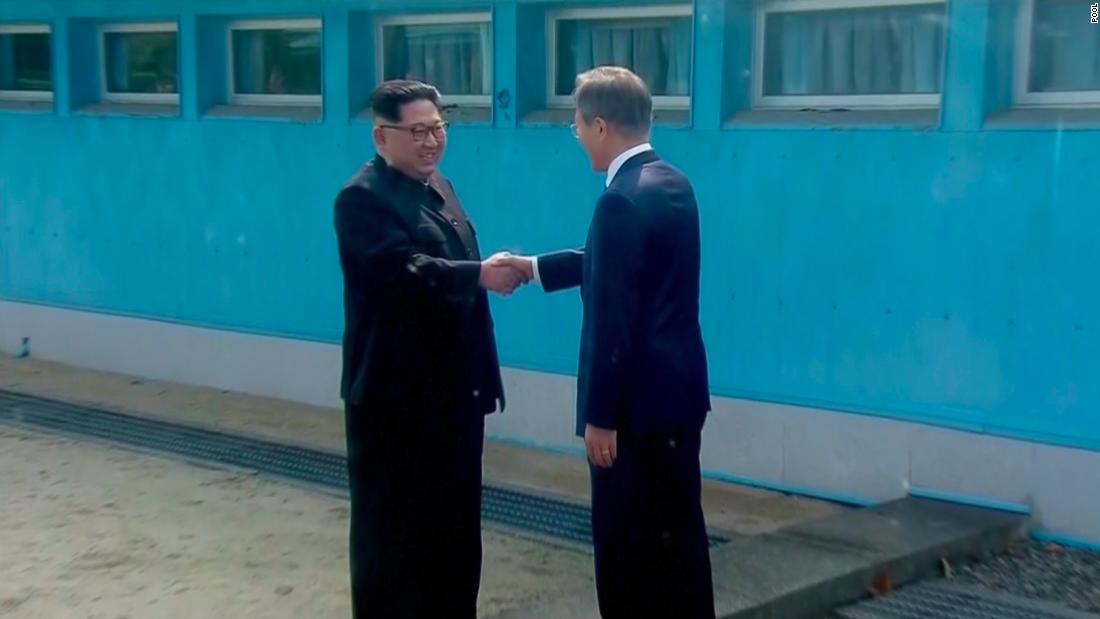 Around 2,000 journalists gather in a media center in Ilsan, South Korea to report on the summit.
The room was tense as journalists waited for their first glimpse of Kim Jong Un at the Kintex conference center.
A loud gasp went through the room as Kim walked down the steps to the military demarcation line, followed by a loud applause and applause from South Koreans in the room as the historic handshake took place and Kim stepped south. [19659004] The scene in Seoul Station. Ji Kiang-jin is in the middle and wears the yellow shirt.