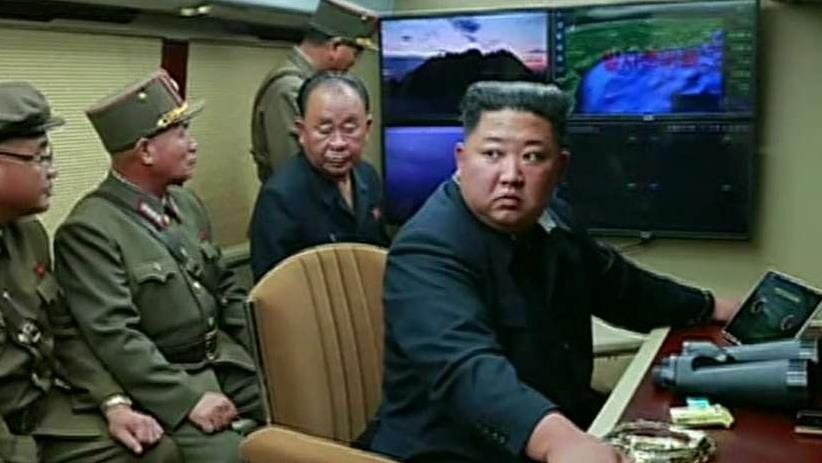 North Korean leader Kim Jong Un overseen a third weapons test this week to improve the country's ability to attack targets in South Korea, including its US military bases, one day after the South Korean military launched its third round of weapons testing in South Korea just over a week ago, North Korea had fired two shells into the sea off its eastern shore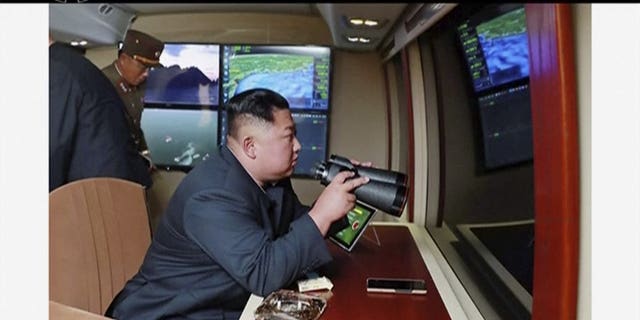 The tests are said to be part of an effort to continue pressure on Washington and Seoul over recently stalled nuclear diplomacy. The North also opposes the planned joint military exercises between the US and South Korea, which the regime described as preparing for an invasion.
The regime's media said Kim was "very satisfied" with Friday's tests, claiming they confirmed the system's altitude control level, ability to change lanes, accuracy, and the explosive power of the guided missile. "
The South Korean presidential office said that the assessment of the US and South Korean forces indicates that the Friday starts are likely to be ballistic short-range missiles.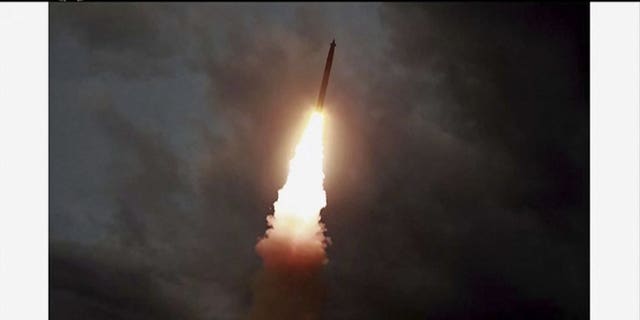 The South also concluded that the weapons tested on Wednesday are ballistic missiles, though the North described them as a "large-caliber multi-launcher missile guidance system."
NORTH KOREA FIRED "MULTIPLE" PROJECTS BEFORE THE EAST COAST, REPORTS FROM SOUTH KOREA
During the test on Friday, the projectile flew 220 kilometers (137 miles), according to the South Korean chiefs of staff
The North Korean regime said previously, weapons testing had been a "serious warning" to "South Korean warmongers" buying US high-tech fighter planes through the South and planned joint military drilling.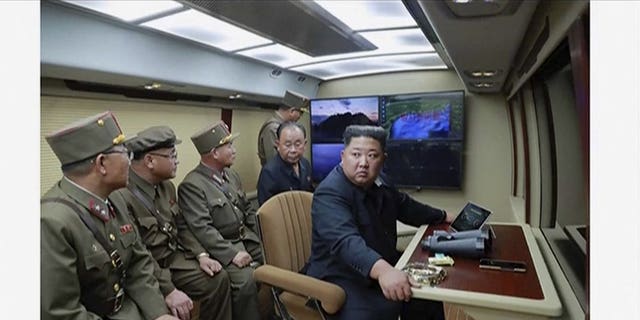 The United Kingdom, France and Germany on Friday condemned the recent activities of the North as violations of UN sanctions and called on the regime to engage in "meaningful negotiations" with the US over its reduction Nuclear Arsenals
CLICK HERE FOR THE FOX NEWS APP
The three countries reaffirmed that sanctions against the country should continue until its nuclear and ballistic missile programs are phased out.
In a separate report from KCNA An unidentified North Korean Foreign Ministry spokesman accused the three countries of stating that the regime would never recognize the UN resolutions, which it regards as "severe provocation" against its government.
The Associated Press contributed to the report.
Source link