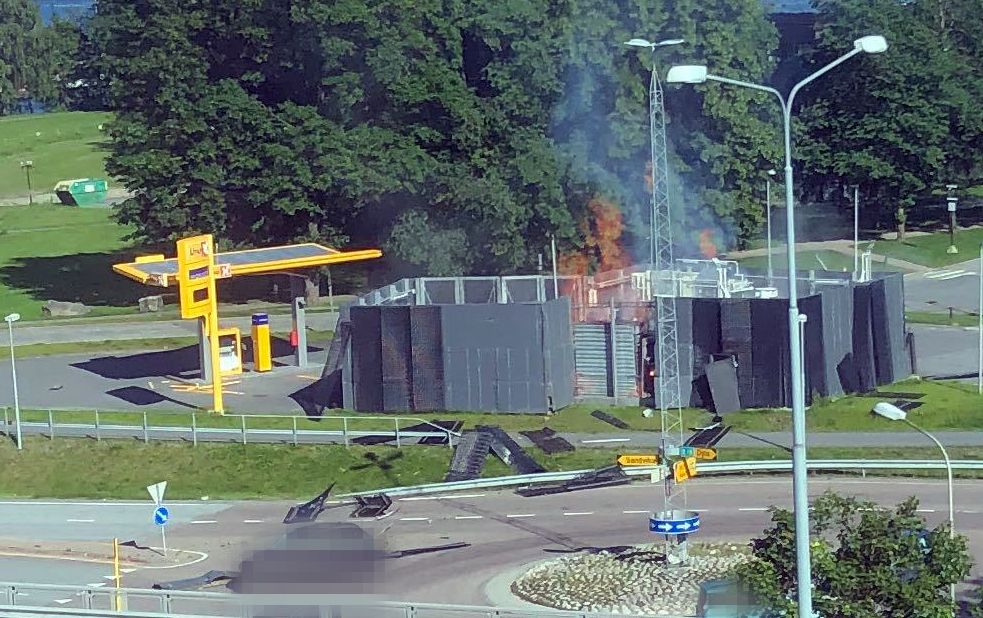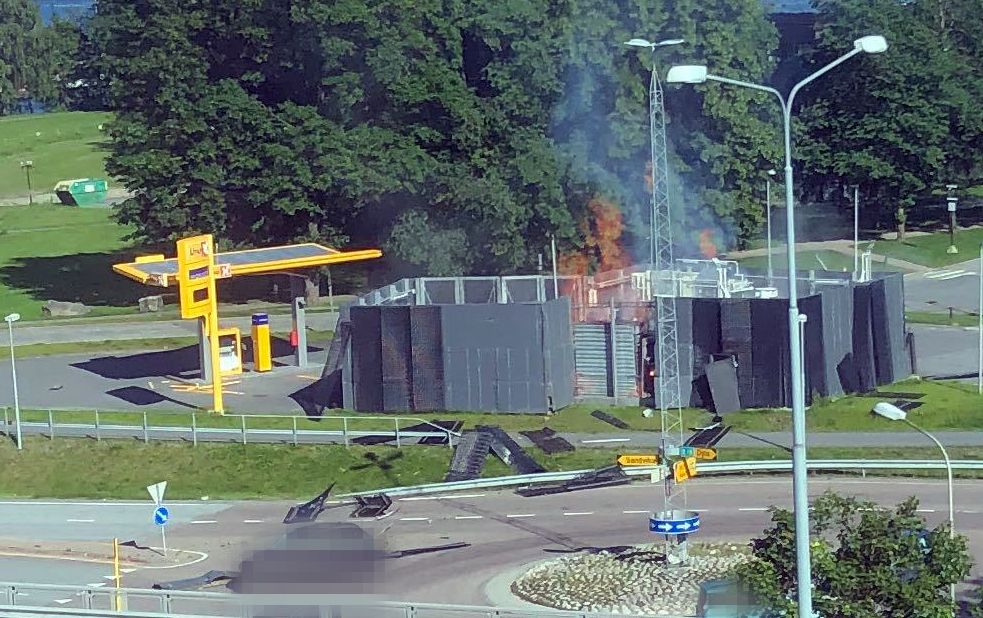 The UnoX Hydrogen Station at the main Sandvika Center has been heavily exploded. "I've heard a quick bang, never a powerful one in life," says one witness.
The police received the first news at 17.30 and pulled out with great effort.
– There was a big explosion in UnoX. It's a hydrogen station, not a valet parking station. On the recommendation of the fire department, we have set a safety distance of 200 meters, says Operations Manager Cathrine Silju to VG. Injury.
– It is quite chaotic there and obviously great material damage.
Are you around? Send a picture to VG here.
The fire department also has many resources at the hydrogen station. It is located directly on the E18, which is blocked in both directions due to the risk of explosion. The E16 at Bjørnegårdtunellen in Bærum is also closed in both directions.
– There was a big bang in the hydrogen station. In a few minutes, there will be people from UnoX who have special expertise in the plant itself. So far, we have no idea of ​​the cause of the explosion, says Wachkommandant Morten Grimstad in the 110-central VG.
– We have recruited Crisis Staff at Lysaker, but we do not want to speculate on what might have happened, says General Manager of UnoX, Jens Haugland, to VG. Explosion and that a lot of smoke comes from the place.
– I've heard a rapid bang I've never heard of in my life, says Kawa Ihsan, who says he was about 50 yards away when he narrowed.
He says that large police forces, ambulances and fire trucks are on-site. He says everyone is asked to leave the area and all adjacent roads are closed.
Sverre Wang was in the car and had just passed the station when she narrowed.
– I thought I would be killed. The car shook violently and the car, an outlander of 2.2 tons, trembled violently on the road. My dog ​​was scared. There was tremendous pressure, he says.
– Extremely loud pony and windows made loud noises. There was fire and a lot of smoke. Still a lot of smoke, but the fire has calmed down, says a neighbor overlooking the place to VG.
Sunniva Folland was sitting in a café in Sandvika's main center when she heard the sound of a huge bang.
– Windows, walls and ceiling trembled. Everyone thought it was terror, horrified and ran, she says to VG.
She says it still burns and smokes at the hydrogen station.
The fire alarm in Sandvika Storsenter, which is closed, is triggered.
Commercial Cooperation: Discount Codes
Source link