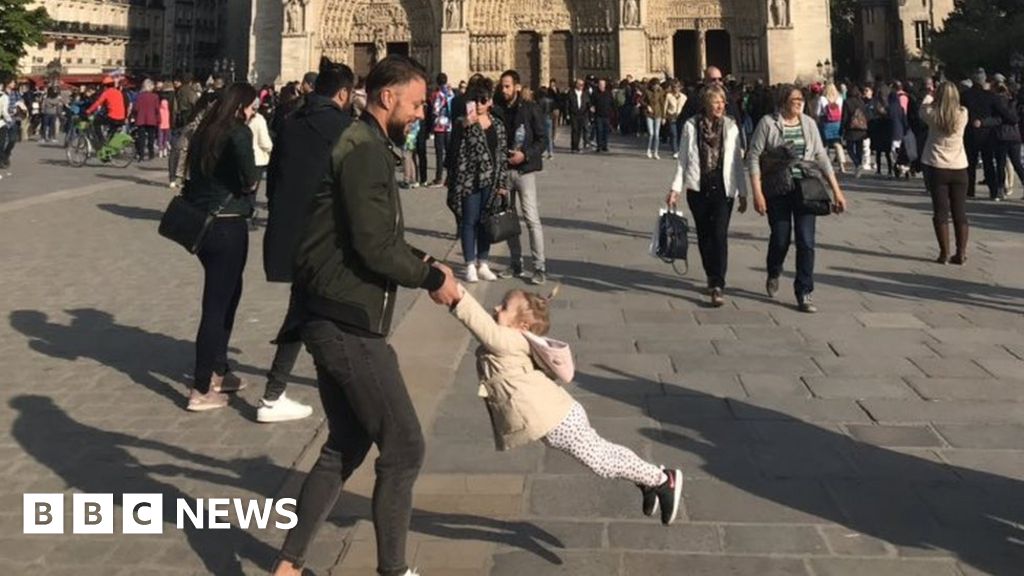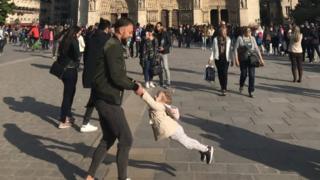 A family pictured in front of the Notre Dame Cathedral was found a few minutes before the outbreak of fire following a viral search.
Brooke Windsor, 23, says the father and child she photographed about an hour before the fire. 1
9659007] Her photo showing her in front of the 850-year-old landmark was distributed on Twitter.
She told the BBC she wanted to share the "memory" with them, triggering an international hunt. [19659010] Skip Twitter post @brookeawindsor
The search is over! The photo has reached father and family. He has decided to remain anonymous in the aftermath of the tragedy and writes: "Thanks again for the beautiful photo, we will find a special place for it." Many thanks to all who shared the picture and for your kind words

– Brooke Windsor (@brookeawindsor) April 18, 2019
End of Twitter contribution from @brookeawindsor