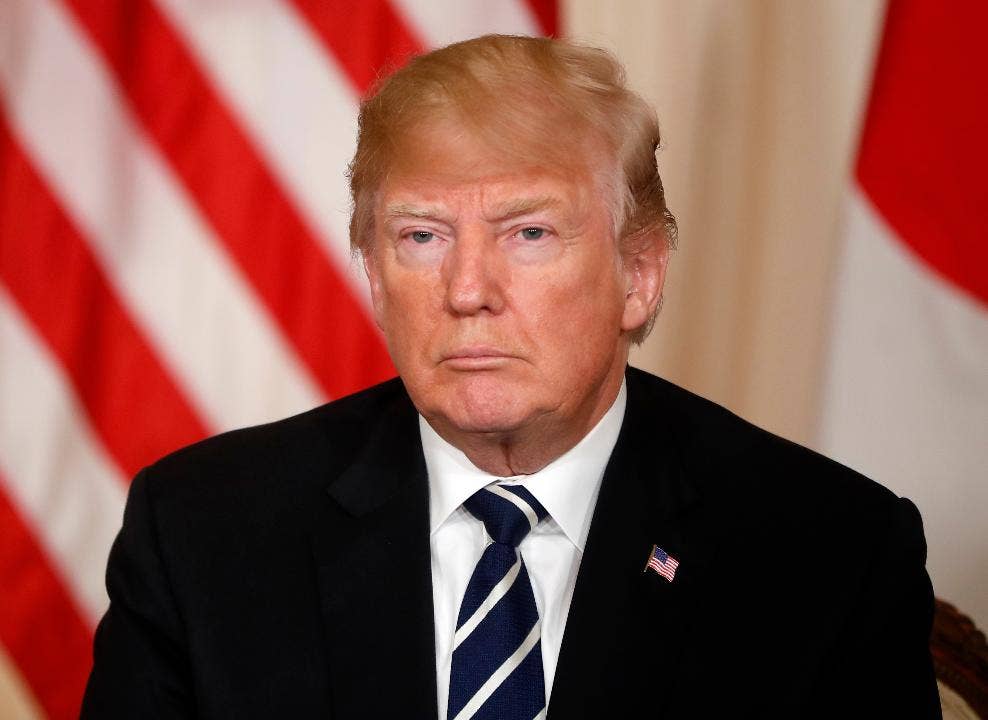 President Barack Obama was stunned after Donald Trump's election victory in 2016 and even asked his advisors "What if we were wrong?" When he had to put up with Hillary Clinton's defeat, former adviser Ben Rhodes in a new memoir published in June
The book, entitled "The World as It Is," highlights Obama's efforts to reassure him that he would have won the re-election if he ran for a third term.
But, according to Rhodes, who was baptized as a rising novelist to the prodigy of national security, Obama alternately remained optimistic and depressed.
"Sometimes I wonder if I was 1
0 or 20 years early," Obama told his staff, according to the memoirs. "Maybe we went too far … Maybe people just want to fall back into their tribe."
"There are more stars in the sky than grains of sand on Earth," the book quotes Obama in a message to Rhodes that day after the election
"Maybe people want that."

– Former President Barack Obama tried to understand Donald Trump's electoral victory
Days later, Obama reportedly came back to earth and said, "Maybe that's what people want, I've made the economy good for them. No consequences, no consequences, you can just have a cartoon. "
Rhodes was promoted to Deputy National Security Advisor under Obama by the presidential spokesman during the raid that killed Osama bin Laden, as well as the US intervention in Libya and the signing of the nuclear deal with Iran.
The possibility that Trump could unravel this legacy has obviously put a strain on Obama, writes Rhodes.
FMR OBAMA OFFICIALS FORM ANTI-TRUMP THINK TANK
"I feel like Michael Corleone," Obama reportedly referring to "The Godfather" as he prepared to do so Hand over White House to Trump. "I almost came out."
According to Rhodes, he and Obama were unaware that the FBI had launched an investigation into the Trump campaign with Russia until after the election. Emagazine.credit-suisse.com/app/art … = 157 & lang = DE […] Obama, as he left the world stage, in the midst of a changing geopolitical climate with Brexit and increasing disillusionment with globalism.
Chancellor Angela Merkel had a "single tear in her eyes" when she and Obama parted The last time, and Obama noted that "she is all alone" to defend her liberal principles, according to Rhodes.
BEN RHODES JOKES ABOUT GOP LEADERS & # 39; & # 39; OBITS # 19459012
In HBO documentary footage On election night in 2016, Rhodes sat alone on a bench, reluctantly repeating that the situation was difficult to "process".
But in his memoir Rhodes says he should have predicted the result.
"I could not sh I feel like I should have seen it coming," he writes. "Because, as you distilled it, removed racism and misogyny, we would run against Hillary eight years ago with the same message that Trump used: she's part of a corrupt establishment you can not trust." [19659020] Gregg Re is an editor for Fox News. Follow him on Twitter @gregg_re .