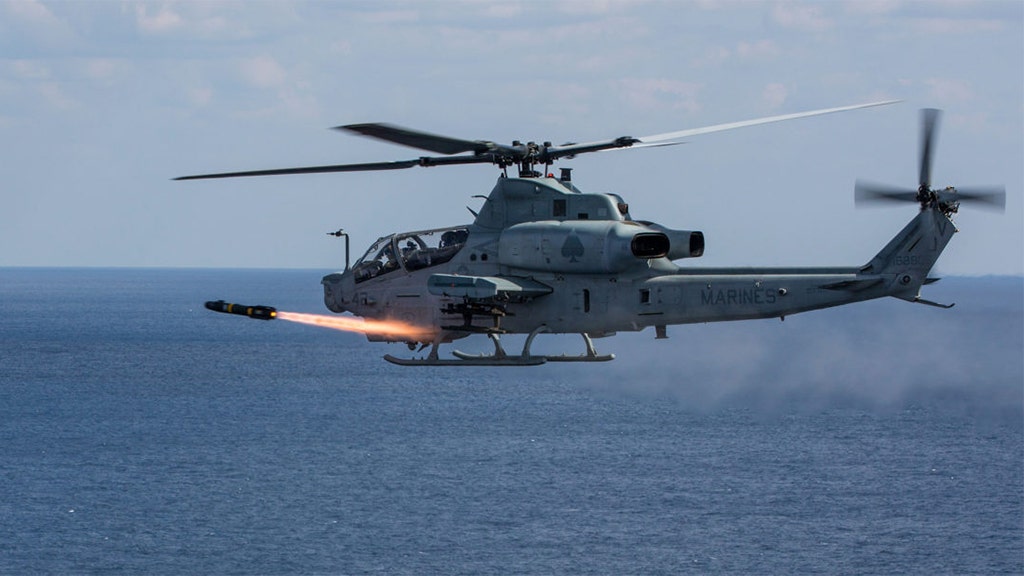 Two pilots died in a helicopter crash near Yuma, Arizona, the US Marine Corps said Sunday.
A statement by the Marine Corps Air Station said the crash unfolded at 8:45 pm. Saturday.
The Marine Corps said the AH-1
Z Viper pilots conducted a routine training mission as part of the Weapons and Tactics Trainer (WTI) 2-19 course. The cause of the crash was investigated
CLICK HERE TO OBTAIN THE FOX NEWS APP
. The names of the killed pilots have not been released and will be withheld only 24 hours after the announcement of the next of kin
The station is located about 3 km from Yuma and the 1,300 square kilometer training ground is one of the largest military facilities in the world.
Lucas Tomlinson and The Associated Press of Fox News have contributed to this report
Frank Miles is a reporter and editor for geopolitics, military, crime, technology and sports for FoxNews.com. His e-mail is [email protected]
Source link