Only twenty days left! Spend $10 to become a Golden Member to save $420 when buying Lanmodo New generation Night Vision Dash Camera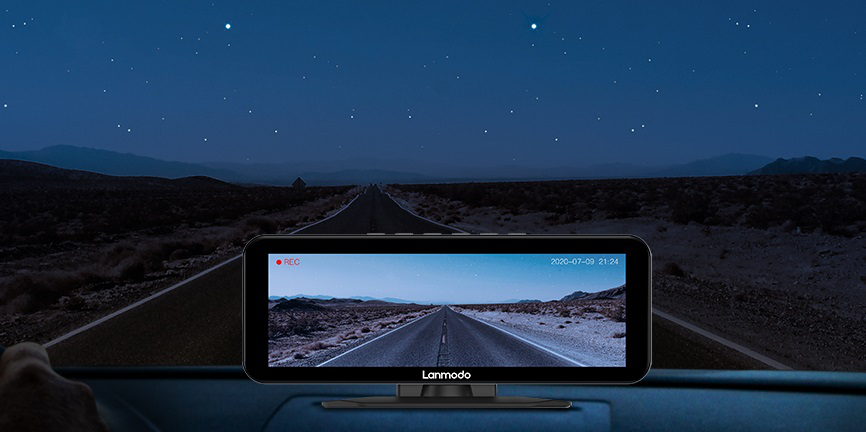 Since the first generation of night vision system has recevied great reputation, the US brand Lanmodo will launch their new generation night vision system–Lanmodo Vast Pro in mid-October. The retail price would be $619. But now  you can place a $10 pre-order right now to become a golden member, meaning that you can get a previlige to purchase one unit of the Vast Pro with a 1
28G TF card for just $199. That's over $420 off. It's only tewnty days left before the promotion ends, so be sure that you act fast!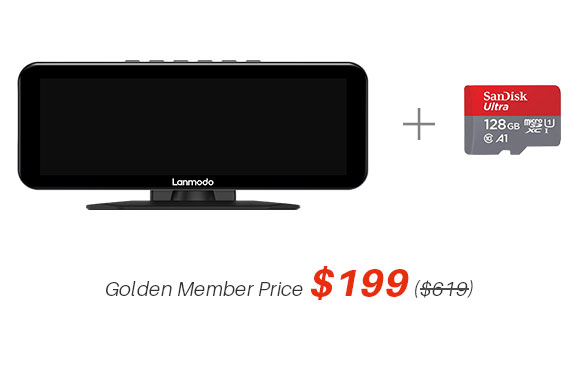 Lanmodo upgrade the device with the function of recording, night parking mode, G-sensor and etc. Let's exposure why you need such device.
Dash Cam Style Real-Time Recording with Dual 1080P image for both front and rear camera:
In the event of an accident, having video evidence of earlier events is crucial – both for insurance claims, and your own peace of mind. The Vast Pro has real-time recording function that records day or night , max support of 128G. Lanmodo Vast Pro uses low-light imaging technology, the captured images are processed and displayed on an IPS screen that is in real-time. Even when the levels of lights are low, it can still gives a clear and crisp 1080P high resolution image on the screen.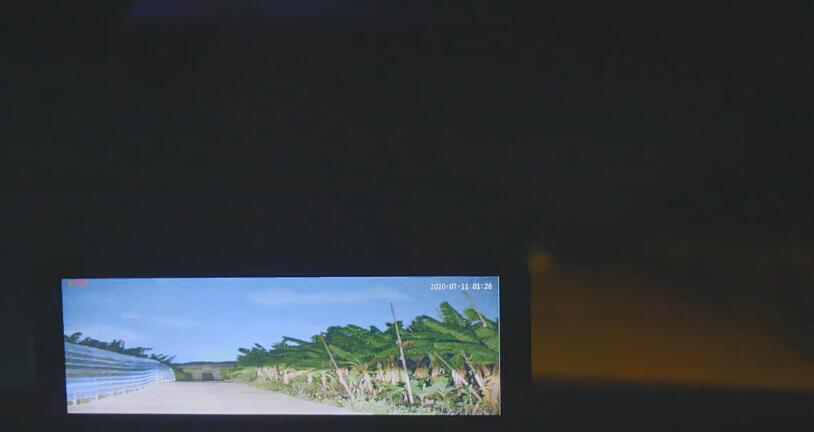 Over 200m farther vision distance than the headlight
Usually the vision distance of car lights is no more than 100m, but with advanced technology, Vast Pro can extend the vision distance up to 300m/984ft and provides a 45-degree broad view which eventually enables the driver to have more time to take all the necessary precautions and minimise the chances of possible car collisions.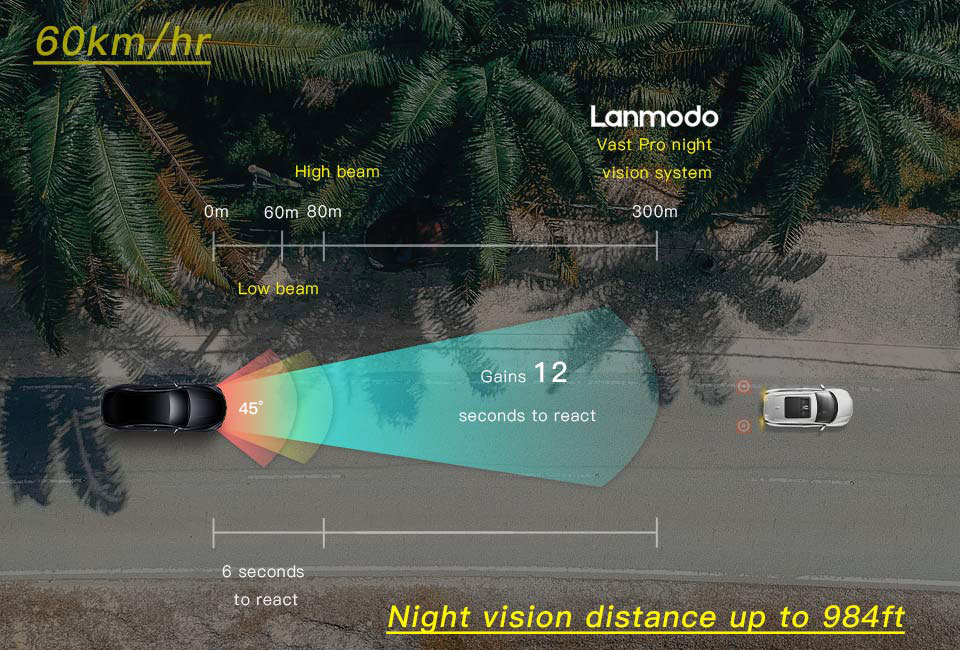 24H Night Parking monitoring & G-sensor
You can use the OBD power supply for continuous monitoring, which has a low-voltage protection function to avoid draining the car battery. If any unfortunate event or crash occurs, the entire record will be locked and cannot be easily deleted. There are also dedicated G sensors that can detect collisions prematurely. It can prevent the severity of the accident. Looking at all the above functions, it can be concluded that Lanmodo Vast Pro can successfully solve the problem of night driving.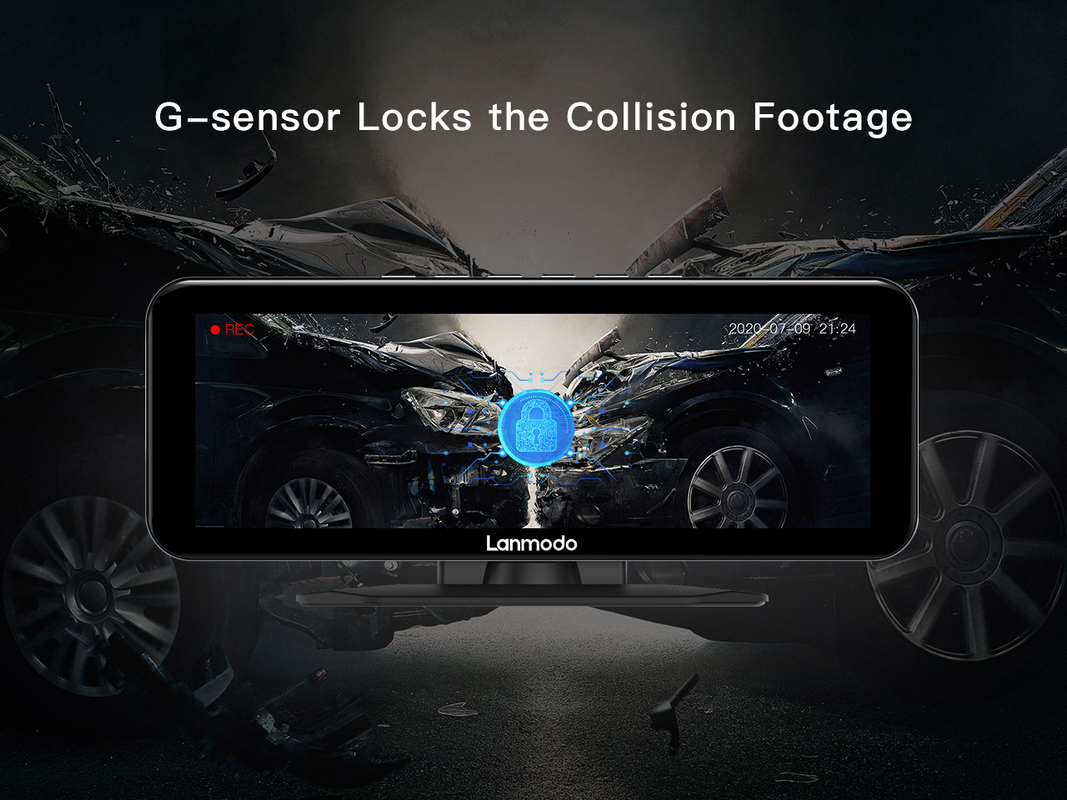 Lanmodo Vast Pro night vision camera not only provides you the reassurance that driving is going to be relatively safer but also eases the tension for you and your family. Using the offer of the Golden Member, it is definitely one investment that you should make on your vehicle for overall comprehensive safety and riding comfortably.
YouTube video: https://www.youtube.com/watch?v=srVHHJZBBKE&feature=youtu.be