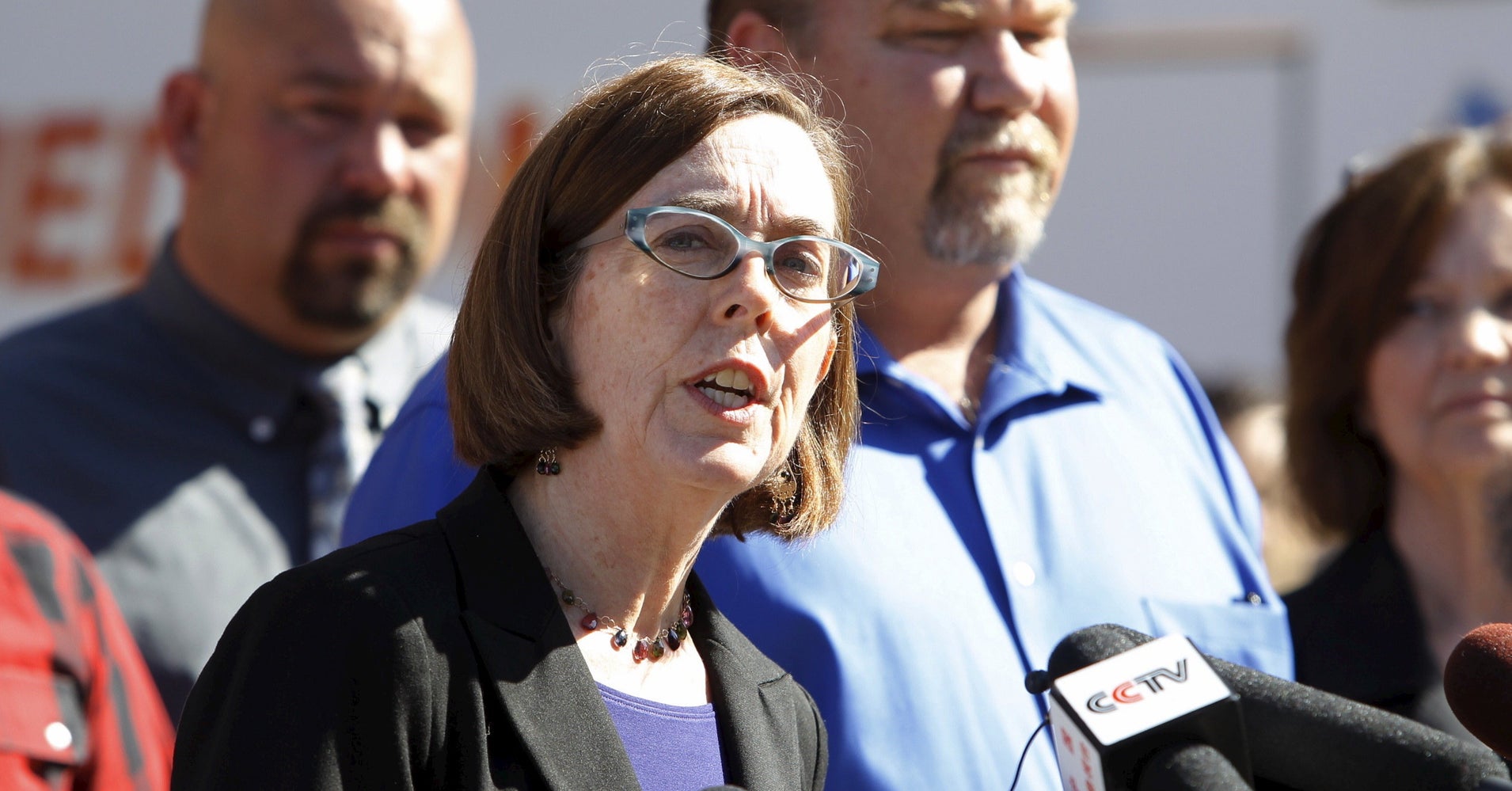 President Donald Trump's announcement Wednesday that he would send National Guard troops to the US-Mexico border encounters resistance in at least one governor's office.
When Trump Oregon asks Gov Kate Brown to send troops, she tweets Wednesday, she will say "no".
"As commander of the Oregon Guard, I am deeply touched by Trump's plan to militarize our border," she said.
On Wednesday, Trump signed a proclamation that used a provision in the US Code called Title 32 to send National Guard troops to the Mexican border.
Under that provision, which does not "federalize" the guard, Trump can only demand that federal governors provide troops in support of border security. That means governors like Brown can refuse to do that. Brown said on Twitter that the president had not approached her with a deployment request, but added that she had "no intention of distracting Oregon's watchdogs from trouble in Washington, even if he does."
The White House has given few details about the use of the Guard.
On Thursday, Homeland Security Minister Kirstenen Nielsen said the total number of troops had not yet been determined to be reached. "We will send as many troops as we need," said according to the Associated Press.
It remains unclear whether the deployed guardsmen are being armed.
Nielsen said she is working with governors from the southern border States together to determine where and how troops are deployed. Texas, Arizona and New Mexico seem to support the plan, the AP reported. Nielsen said she would talk to California Governor Jerry Brown (D) on Thursday to seek his support.
The government has not indicated whether it will ask other states to provide troops for the deployment efforts.
Rep. Ted Lieu (D-Calif.) Said on Thursday that the California governor, who accused the Trump government of "fundamentally waging war" with his state over immigration policy, may reject the posting request.
Although Trump has suggested that his plan to send troops to the border is an extraordinary move, Former Presidents – including Barack Obama and George W. Bush – also sent the National Guard to the Mexican border during their term in office.