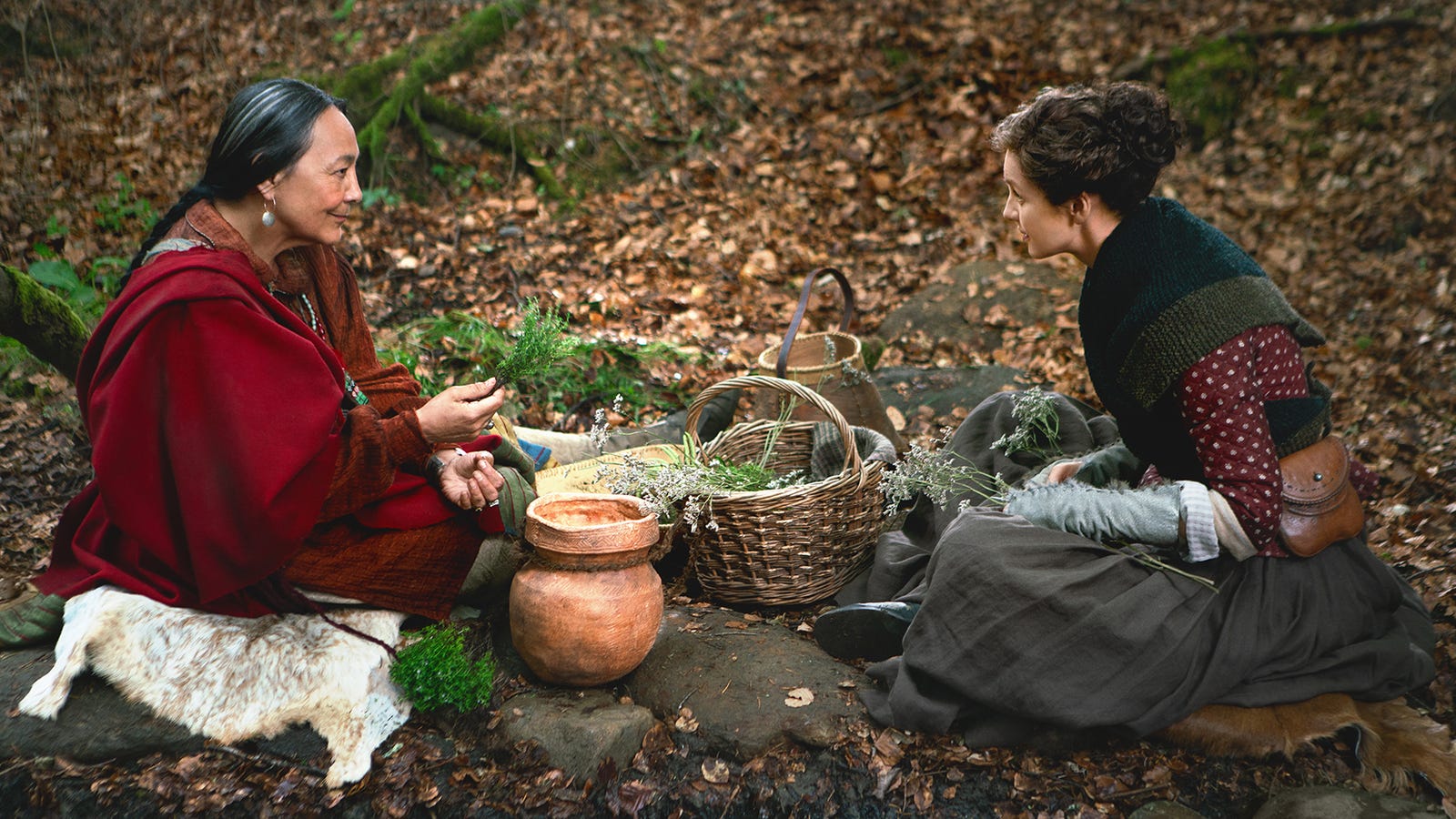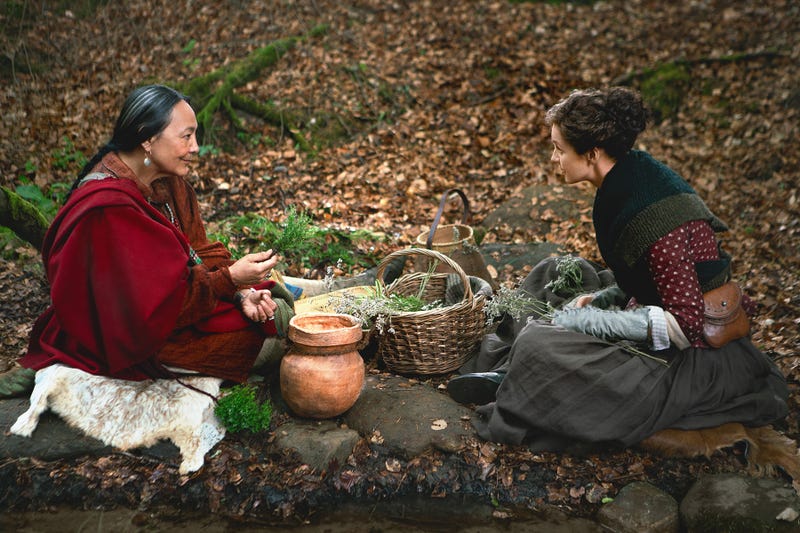 Outlander is a show that consists mainly of dramatic reunions and coincidences. And damn, it's good for them. You might think that the show had no chance to unexpectedly and emotionally connect with someone from the past unexpectedly, but here we are well ahead of season four and the show drums with a reunited tearjack between Jamie and Murtagh. As with some reunions of the show, this leans on the drama here. Murtagh will be back to us for a long time before the great revelation takes place. And then Sam Heughan brings us straight into Jamie's emotional reaction of seeing an old friend again.
While there are coincidences and unlikely arguments on this show, it usually does not feel like storytelling tactics. It seems almost fundamental to this show and its ethos to meet people from your past. There is a basic message that forms an invisible thread between us and the people we touch, whether in a good or a bad way, and persists over time. Claire and Jamie never really lose each other and they do not really turn anyone off.
In this sense, "Savages" is also ideally suited to make Brianna's imminent arrival a subtle but tactile presence in the episode. She does not walk through the stones until the end of the episode, but the buzz of her sudden closeness sounds, and Adawehi tells Claire that her daughter is here. Claire says she figuratively means that Brianna is present in Claire's heart. And maybe that's what she means, but it feels like something more, especially after Jamie once said that he had such a vivid dream of Brianna that he even saw her birthmark, of which he had nothing before knew. Outlander takes time to bring his two schedules together, but the tension he builds is intriguing. And this last shot of Brianna disappearing through the stones is lovely.
This week, Claire gets into trouble in Jamie's absence. She brings a baby to a German settler family, which is very grateful to her, but suddenly turns vicious when a group of Cherokee stops at the creek near their cabin to collect water for their horses. The patriarch of the family, Gerhard Müller, rages about how he "steals his water". He feels entitled to own water and land, and later reveals that he believes the aborigines deserve death because they do not believe in his god. Claire must play the peacemaker, pleading with Mueller not to shoot the Cherokee and interpose.
She keeps calm, but only for a short time. When Muller's family dies of measles, he accuses the Cherokee and claims they've inflicted a curse on his family. A pastor warns Claire that Muller might seek revenge, and pioneer Claire prepares her rifle for protection. But Claire would probably have known she was not the target of Muller's thirst for revenge. Eventually, he appears, but not to hurt her, to produce terrible evidence of his monstrosity: Adawehi's scalp.
Given the end of the last episode at the beginning of this episode, it seemed as though Outlander would be some important steps regarding the native representation on American television. But unfortunately, the same conventions that so many media do by dropping these indigenous characters into background roles and looking at them through a white lens rather than giving them their own narrative, come to mind. Most Cherokee on the show were previously non-speaking roles that filled the background of the story of Claire and Jamie. Adawehi hinted at a bit more in the beginning, the potential for a fully realized indigenous character. She was given a name, a profession, a clear and meaningful relationship with the protagonist, and she was played by a local actor. But these details are all a pretty low clock for a strong representation.
Turning Adawehi off in "Savages" reinforces the evil tropes that so often engage the media with indigenous characters and colored women. She was killed to give Claire a character change to develop the white protagonist. She was killed to show the White Settler's violence in this part of the story. But all of this makes Adawehi look more like a prop than a fully realized character with a bow and narration of his own. The connection between Claire and Adawehi at the beginning of the episode is really beautiful, a believable friendship born of their shared knowledge of medicine and their call to healing. But in retrospect, it all feels incredibly manipulative. Outlander only introduces this new relationship, then quickly destroys it and gives Caitriona Balfe her big acting moment.
I'm not saying that characters can never die. In a series like Outlander characters were supposed to die to keep up the stakes and sell the action-adventure side of the story. But the manner in which Adawehi's arc unfolds – more about Claire and the evolution of the character to make her death dramatic – is just a lazy writing, by the way in which she sets forth the historical limitation of indigenous characters immortalized to background roles, is made even more lazy. Outlander seems desperate to tell a story of race and colonialism, yet can not quite grasp the conflict. It sends out mixed messages and attempts to humanize the Cherokee in contrast to the way Müller sees it, but only through the eyes of Claire, who again positions her as a white savior. Adawehi deserved better. Outlander should strive to achieve better results when it comes to tackling the really serious and important issues of the season. Watching Claire dedicate her day as a pioneer to Claire may be a funny little filler, but she also serves to downplay the real impact of Fraser's Ridge.
---
Scattering Observations
Perhaps Adawehi's death has more impact on the show and is emotional for Claire. I hope so, especially since Outlander is a show that people will not forget. It would be particularly disturbing if that character just died and was never thought of again.
Um, what about the silversmith's wife so horny for Jamie? Was the purpose just to remind us that Jamie is hot?
Ian still feels like unnecessary luggage. I miss Fergus.
Rolo is the true hero of the fourth season.
The way Brianna's hair is styled at the end of the episode really makes her look like a mix of Claire and Jamie.
Source link