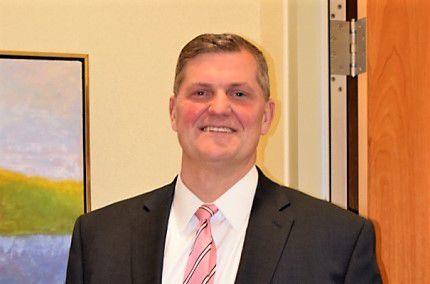 An experienced senior executive with experience in the healthcare, pharmaceutical and biotechnology industries has been named the new president and chief executive officer of Owens & Minor Inc. Pesicka has served as a senior executive at biotech product development company Thermo Fisher Scientific, where he most recently served as chief executive officer Commercial Officer and Senior Vice President. He spent 15 years at Thermo Fisher and then spent nearly eight years previously at TRW Inc., the former aerospace and automotive company, where he held corporate finance roles.
He replaces Robert C. Sledd, named Owens & Minors Interim President and CEO in November, when Fr. Cody Phipps left. Phipps has been Chairman, President and CEO of Owens & Minor since 201
5.
"Ed is an experienced executive with a deep understanding of sales, manufacturing and service in our industry," said Sledd, who remains as the company's CEO. Sledd has been a member of the board since 2007.
"He also has proven ability to lead the performance improvement," said Sledd. "While at Thermo Fisher Scientific, Ed led a portfolio of companies focused on sales, manufacturing and services. He demonstrated his sales and financial skills and developed a reputation for excellence in customer service and financial performance. We are pleased that our process has led to the identification of the ideal CEO. "
Pesicka joins Owens & Minor as the Fortune 500 company seeks to navigate a challenging market environment challenging, especially in the distribution of medical supplies
For example, the company faces price pressure partly due to the consolidation of customers in the health care industry and higher raw material costs for some of its products, such as medical gloves.
Quarterly loss of $ 261.8 million after a profit in the same period last year. The results disappointed Wall Street expectations.
Pesicka will receive a seat on the board of Owens & Minor.
Anne Marie Whittemore, a former attorney for McGuireWoods, who is the chief executive officer and member of her search committee, said in a statement The board conducted a thorough search.
"The Board believes that we have found the right leader with practical leadership skills and human resources development skills that are in line with our strategy," said Whittemore
during his 15-year tenure at Thermo Fisher near Pesicka. Dollar portfolio of worldwide sales, manufacturing and service businesses. He was also Chief Financial Officer for several divisions.
At TRW, he was Chief Financial Officer of Nelson Stud Welding's division.
He began his career as a Chartered Accountant with PricewaterhouseCoopers.
Pesicka holds an MBA from Case Western Reserve University and a bachelor's degree in accounting and business administration from Muskingum College.