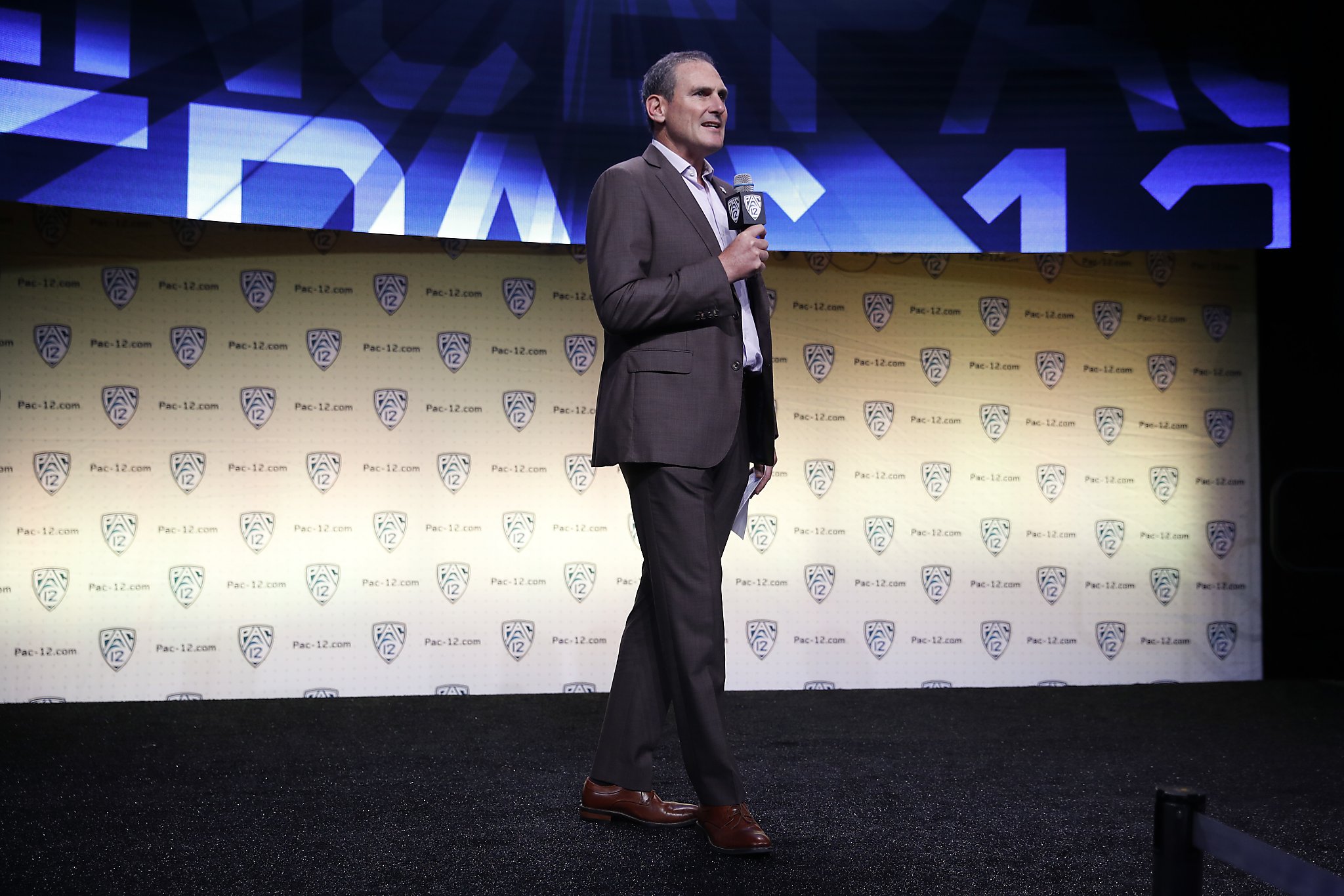 LOS ANGELES – The Pac-12 will extend a pilot program to shorten the duration of football matches by several conference games and several games on ESPN and Fox Sports this season.
The initiative, which began last year with only nonconference games airing on the Pac-12 network, was able to shave five minutes in average season by shortening halftime and restructuring commercial formats.
By adding selected conference games and some in other networks, the Pac-1
2 The pilot program will rise from 15 games in 2017 to at least 30 this season.
"Enhancing the fan experience is a key priority for the Pac-12, and we believe that steps to shorten the duration of football matches are one way to achieve that goal," said Pac-12 Commissioner Larry Scott Mittwochsmedientag.
Vegas, Baby: The Pac-12 is in the early stages of rearranging its shell membership and Scott beat the Las Vegas bow. With the opening of the Raiders Stadium in Las Vegas in 2020, I had one Recognize meaning jump.
In the Las Vegas Bowl, a Pac-12 team plays against a mountain-west opponent. Currently, the Rose Bowl, Alamo Bowl, Holiday Bowl, San Francisco Bowl and Sun Bowl each have their own choice of Pac-12 teams before the Las Vegas Bowl selects a Pac-12 force

Photo: Jae C. Hong / Associated Press

"Undoubtedly, as part of this process, it will be interesting to consider what we know today as our Las Vegas Bowl … perhaps further up in our lineup and with a view on potential opponents, "said Scott. "I had the chance to visit the stadium, spend a lot of time running the Raiders, and it will be a remarkable new stadium, really state-of-the-art."
No DirecTV deal in sight: The Pac-12 network has more than 70 distributors, many with contracts until 2024. But none of them is DirecTV, and Scott does not see that change soon.
"We stopped some hoping that AT & T, if they bought DirecTV, could help break the bogus we were with at DirecTV, but that did not happen," Scott said. "I do not expect at the time that changes for the current contract period."
To a campus near you: In addition to 34 games, including 13 in the first three weeks of the season, the Pac-12 Network introduces "The Plegame".
"The Plegame" will be a one-hour show that starts every Saturday and takes place locally at each of the 12 campuses of the conference sometime during the season. The show will travel to Stanford on September 8th to attend the USC.
Rusty Simmons is a member of the San Francisco Chronicle.