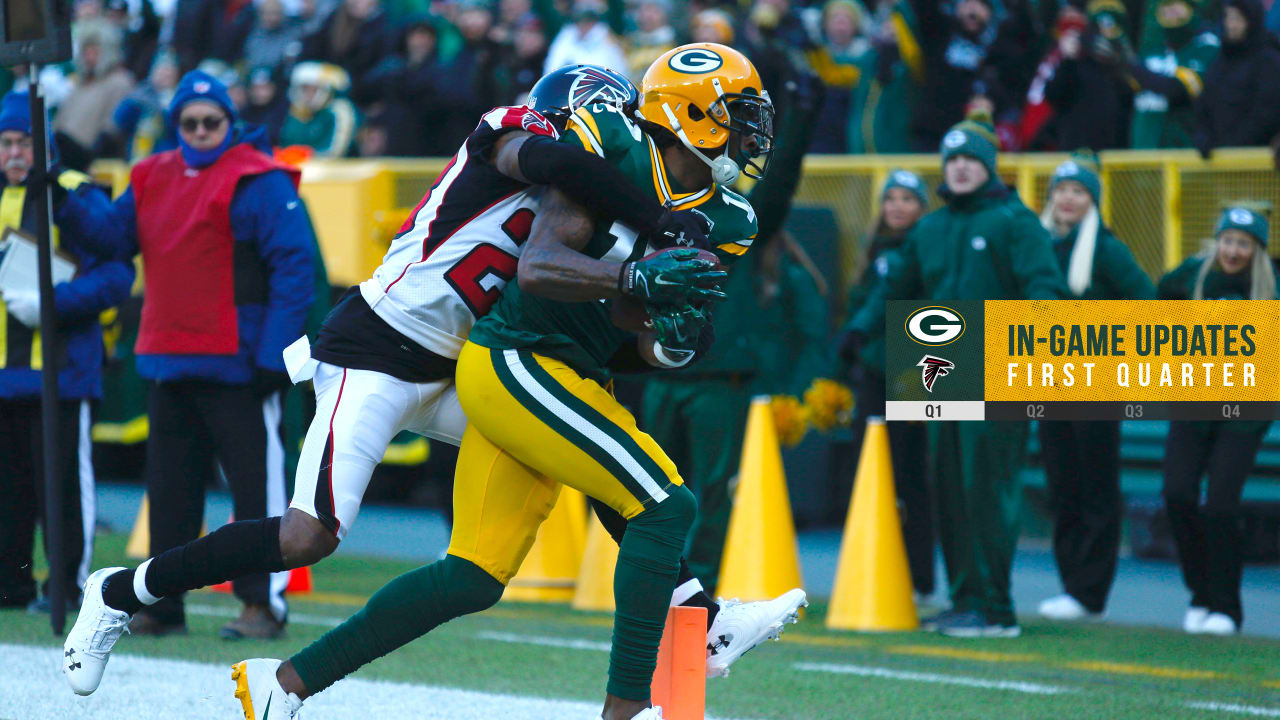 GREEN BAY – The Falcons and Packers exchanged TD rides Sunday at Lambeau Field and headed for the second quarter at 7.
Packers, Falcons at 7 after one
The Falcons had the ball first and drove down the field for a touchdown, but not without controversy. At successive WR Julio Jones receptions, which concentrated on 28 and 19 yards, Packers interim coach Joe Philbin challenged both receptions. The Packers were of the opinion that CB Jaire Alexander ousted the ball when Jones fell to the ground in the first ball and Jones did not cross his legs on the second leg.
But both decisions were made, and Philbin's challenges stood in the balance. The remainder of the game and four games later, Jones scored on a 1
6-yard reception on an intersection route, giving the Falcons an early lead.
The Packers responded quickly. QB Aaron Rodgers completed rookie WR Equanimeous St. Brown twice for a total of 12 yards. Then he squeezed WR Randall Cobb for 8, WR Davante Adams for 21 (third and second) and rookie WR Marquez Valdes-Scantling for 14 for the first time in the red zone. Three plays later, Adams drew a 7-yard TD strike and the game was a draw.
Packers DL Kenny Clark left the game in the second game of the Falcons' next drive. RB Tevin Coleman drove for 19 yards three times in a row and TE Austin Hooper got an 11-yard pass. RB Ito Smith then ran twice for 8, and QB Matt Ryan found WR Mohamed Sanu for 8 yards to convert to third and second place. In the second and second rounds, Ryan lost the ball's grip when he tried to throw, and the ball went down for a 16-yard loss, and Coleman recovered for the Hawks.
Then came Matt Bryant In a 53-yard field goal attempt, the Falcons' first goal was narrowly missed.
The Packers followed with a hat-trick when a deep shot from TE Jimmy Graham was interrupted on the second descent near the goal line. Rodgers was dismissed in third place when the quarter ended.
Source link