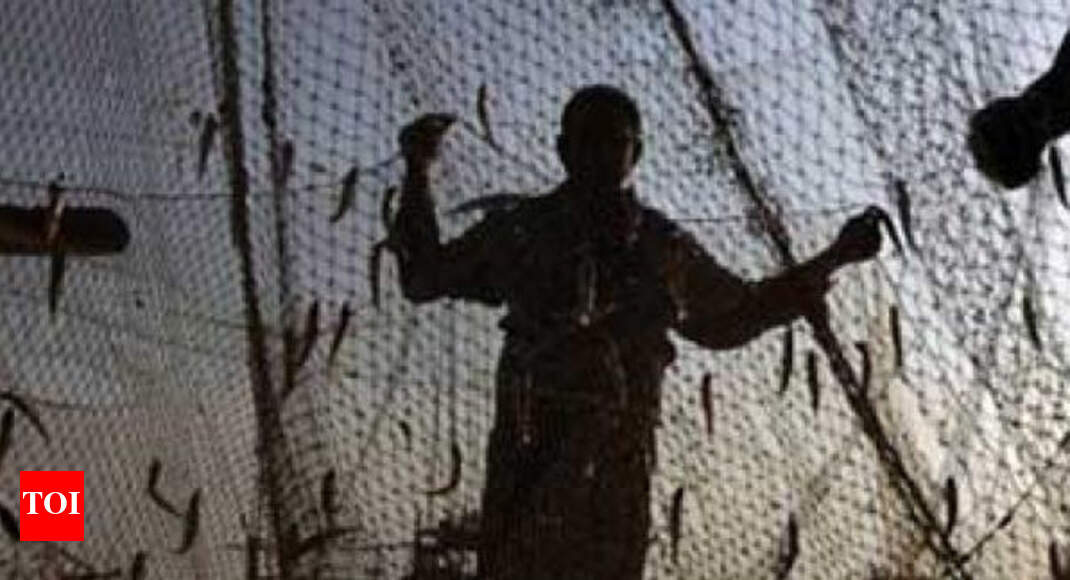 KARACHI: The Pakistani authorities have arrested 52 Indian fishermen for allegedly entering the country's territorial waters, an official said today.
The last group of Indian fishermen was arrested Thursday morning by the Pakistani Maritime Security Forces, he said.
Eight fishing boats were also confiscated.
A judge sent the 52 Indian fishermen to judicial custody, the official said.
They are being housed here in Malir Prison, he said.
Rajesh, 28, could not stop crying when policemen hired the fishermen to jail them.
"Most of us come from a village in Dandi near the Gujarat coastline and we did not know that we got lost in fishing at night in Pakistani territory," he said.
It is not the first time or the last time that poor fishermen in both countries have ended up in prisons for having fled into the territorial waters of the other waters of the Sir Creek area of ​​Gujarat in the Arabian Sea.
Another frail-looking middle-aged man bundled into the vehicle said time and again that the governments of both countries should do more for the poor fishermen who spend years in prison without being in debt.
A sergeant guarding the Indian fishermen said he felt sorry for them when they squatted in the heat on the ground and waited for the long journey to prison.
Yesterday, they were transferred to the Docks Police Station and then appeared to a lawyer who sent them to jail.
These fishermen spend years in jail before a government gesture of goodwill relieves them.
The last group of Indian fishermen was arrested on January 20, when 1
7 were brought to Landhi Prison.
Since November, the number of Indian fishermen illegally caught in Pakistani waters has exceeded 200.

Source link