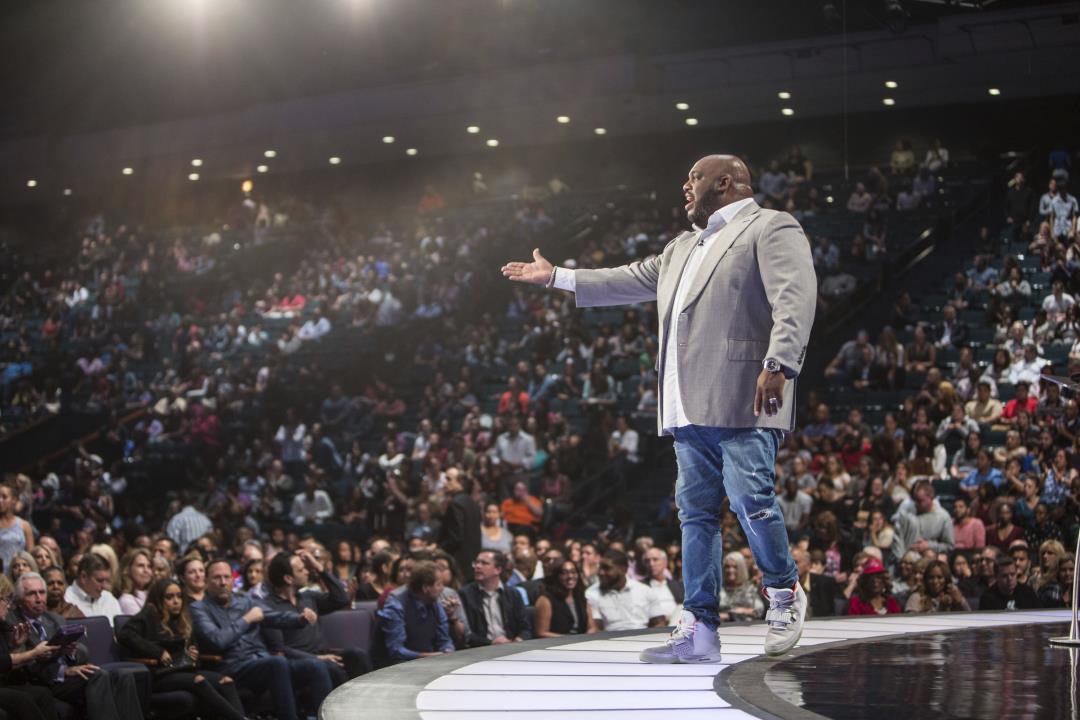 (Newser)
–
"You light my fire, let that Lamborghini light your fire, baby." As Pastor John Gray said when he gave his wife a Lamborghini Urus last Sunday – a gesture that triggered some criticism of his spending habits, the Houston Chronicle reports. Gray, an associate pastor at Joel Osteen's Lakewood Church in Greenville, SC, defends the purchase of $ 200,000. "God helped me realize my wife's dream," he wrote on Instagram in the Chronicle . "Why not? She made mine come true!" In a live video from Facebook, he also denied the use of any church funds, a reality TV show on the Oprah Winfrey Network, savings and investments, and bookstores paid for the eye-catching vehicle.
"The stories I hear and I tried not to hear, but one of them is:" Pastor buys his wife, you know, this expensive car, "says Gray." First, it was not a pastor who bought the car. It was a husband who bought the car. "Not to mention that he is a prosperity preacher whose central message is that God wants people to become rich and give to the church ̵
1; and that his wife has her back : "MY HUBBY IS A HARDWORKER, HE WORKS HIS WHOLE LIFE AND HE SAWS TO BLESS HIS WIFE !!! "Aventer Gray wrote on Instagram that affluent preachers like Osteen (who lives in a $ 10.5 million mansion) have previously gained warmth for lavish lifestyles, but Gray tells
Greenville News
:" If you work hard and pay your taxes, you should be able to live where you can afford it. "(A televangelist asked the followers to help him buy a $ 45 million jet.
var FBAPI = & # 39; 119343999649 & # 39 ;;
window.fbAsyncInit = function () { FB.init ({ appId: FBAPI, Status: true, cookie: true, xfbml: true, oauth: true, authResponse: true, Version: & # 39; v2.5 & # 39; v2.5 & # 39; });
FB.Event.subscribe (& # 39; edge.create & # 39 ;, function (response) { AnalyticsCustomEvent (& # 39; Facebook & # 39 ;, & # 39 ;, & # 39; P & # 39;); }); };
// load the SDK asynchronously (Function (d, s, id) { var js, fjs = d.getElementsByTagName (s) [0]; if (d.getElementById (id)) return; js = d.createElement (s); js.id = id; js.src = "http://connect.facebook.net/en_US/sdk.js"; fjs.parentNode.insertBefore (js, fjs); } (Document, & # 39; script & # 39 ;, & # 39; facebook-jssdk & # 39;)));