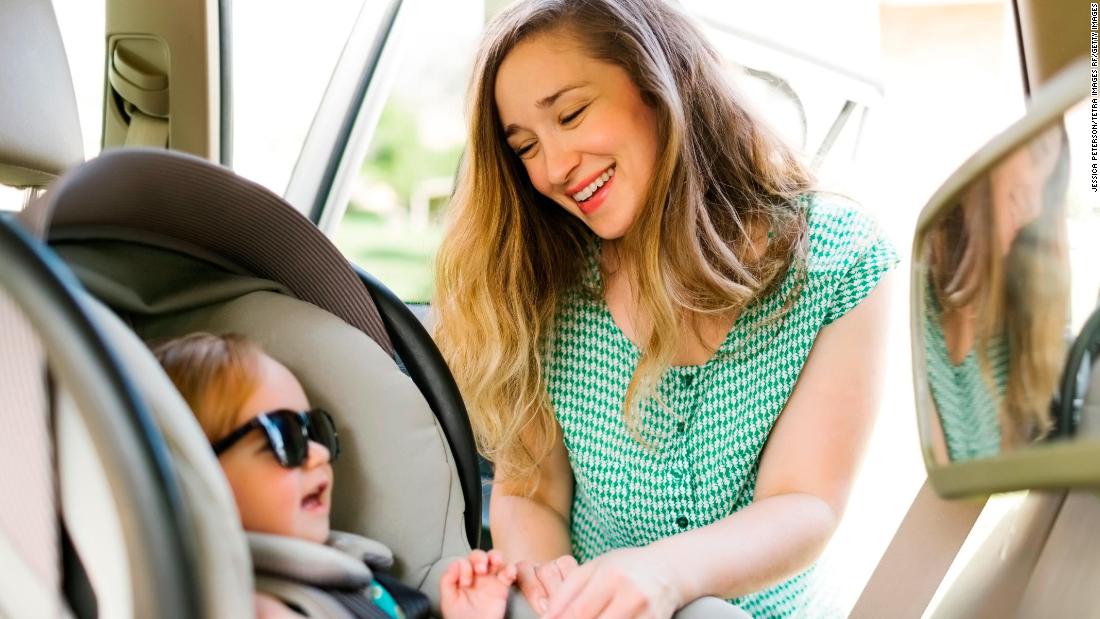 This changes the previous policy of the Academy, which requires children to drive in back seats until they are at least 2 years old. The new recommendation eliminates the age-specific milestone to turn the child seat over.
Car seat manufacturers are making seats so that kids can look back until they reach 40 pounds, Dr. Benjamin Hoffman, lead author of the Academy's updated guidelines, in a statement.
"It's best to keep your child backward for as long as possible," said Hoffman, chairman of the Academy for Injuries, Violence and Poison, in the statement. "This is still the safest way for kids to drive."
Using the right car seat reduces the risk of death or serious injury by more than 70%, according to the Academy. All children under the age of 1
3 should sit in the back seat of the vehicle, it is said.
In the Owner's Manual, parents find the height and weight of a car seat.
As soon as children reach the height or weight limit and move to a forward-facing seat, they should use safety seats with straps as long as possible, often up to 65 pounds, said the pediatrician group. Once children exceed the height or weight of these seats, they should use a seat belt positioning seat until the pelvic and shoulder straps are seated properly, often when the child has reached a height of 4 feet 9 inches.
Source link