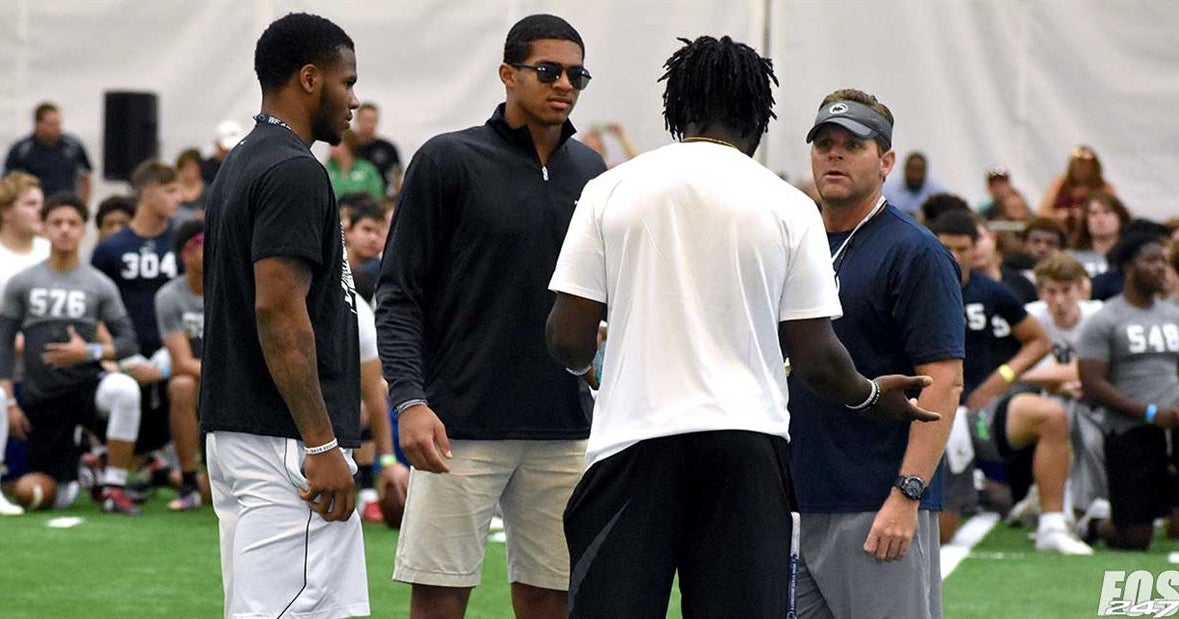 As Holaza Hall's prospects for Penn State's "Underclass Showcase III Camp Sunday" came out, Nittany Lions director of player staff (aka recruiting candidate) Andy Frank instructed the teenagers where to go for their numbered cam shirts to exchange for souvenirs shirts. At that moment, a reporter walked over the event (OK, it was me) and said, "They're finally over."
Whereupon Frank smiled and replied, "Not yet, please do not blame it." You see, after this camp, the players were provided with a meal. When this was completed, Frank, head coach James Franklin and the rest of the staff finally overcame the 201
8 campaign season.
Thanks to a new NCAA recruiting plan, the repository of the year was pushed back from its typical mid-July home by the end of July – less than a week before the start of prep work begins. This was the seventh prospect in Happy Valley this year. And we are one of only two media that have covered each of them. Together with players who loitered after the Lash Bash on Saturday, they provided some excellent photos.
There were current Nittany Lions. There were dedicated prospects, including a five-star hotel. There were prospects that Penn State would like to land. And there were prospects that the staff spent a lot of time thinking about before deciding to bid (or not offer).
We present you below. If you want serious details about each child, we provide links to their 247 profile pages.