The latest report from the International Organization for Migration states that 2.3 million Venezuelans left the country in the 12 months to July, with South American neighbors hosting more than 1.5 million of them. Colombia alone has received more than 870,000 Venezuelans in 2017-2018. It has completed the legal papers for 381,000, while 442,000 are waiting to be processed.
Temer accused the socialist Venezuelan government of President Nicolas Maduro for the migration crisis.
"The problem of Venezuela is no longer a domestic problem threatening the harmony of the entire continent," Temer said in a televised speech.
Top immigration officials from Peru, Colombia and Brazil met in the Colombian capital Bogota for a summit The Influx
There are nearly a million Venezuelans living in Colombia and more than 400,000 in Peru, the countries said in one joint statement. Only 178,000 of those in Peru have legal permission to stay or work.
Loading
In an attempt to track arrivals and distribute aid, Colombia and Peru said they would exchange information about migrants in a database.
Maduro has warned migrants of difficult conditions abroad and urged them to return home. Venezuela said on Tuesday that 89 people who had emigrated to Peru had returned and wanted to return for "cruel treatment".
"They listened to the siren call from abroad … and all they found in Lima was racism, contempt and persecution," Maduro said at a press conference.
He said Venezuelans should stop leaving the country to clean toilets and return to the "land of opportunity".
Oscar Perez, an activist who works with Venezuelan migrants in Peru, said the repatriation was a publicity stunt by the Maduro government.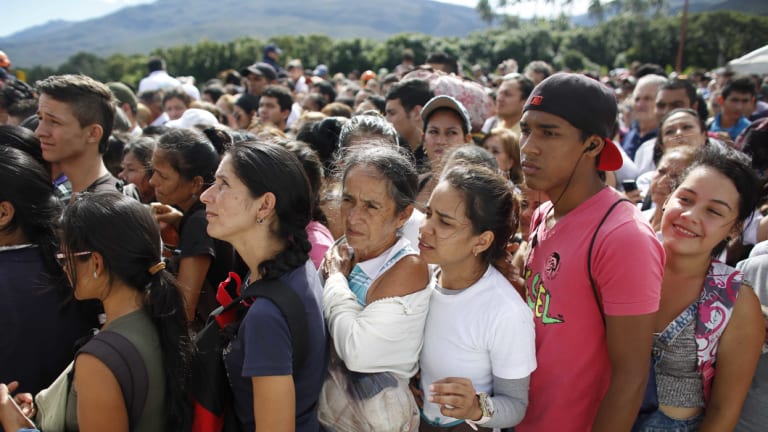 An official from the Peruvian Foreign Ministry declined to join the Repatriation to express the c The country focused on regional solutions to address the situation.
This month, Peru and Ecuador started to ask for passports instead of national IDs of Venezuelan migrants. Peru has also tightened the deadlines for Venezuelans to apply for a temporary residence permit, allowing them to legally work in the country.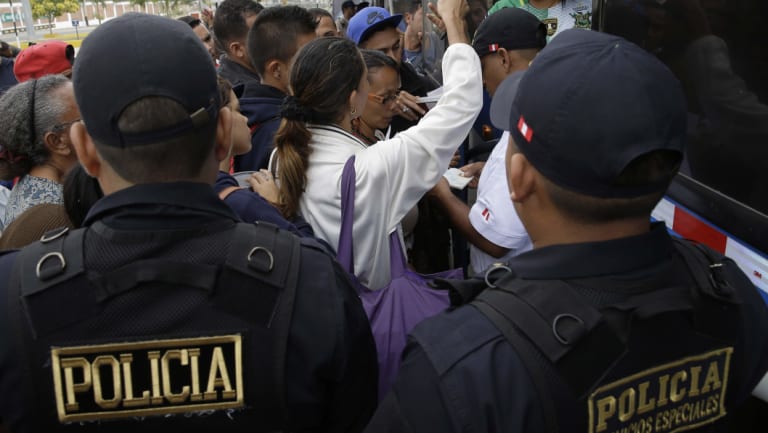 On Saturday, the first day that Peru imposed its passport rule, the number of Venezuelan immigrants to the country fell by more than half to 1630, according to the Peruvian immigration office. But hundreds more without passports came by asylum search into the country.
Foreign Ministers from Ecuador and Colombia, and possibly Peru and Brazil, will meet next week to discuss Venezuelan migration in Ecuador, said Colombia's Migration Agency Director Christian Kruger.
Reuters
Source link