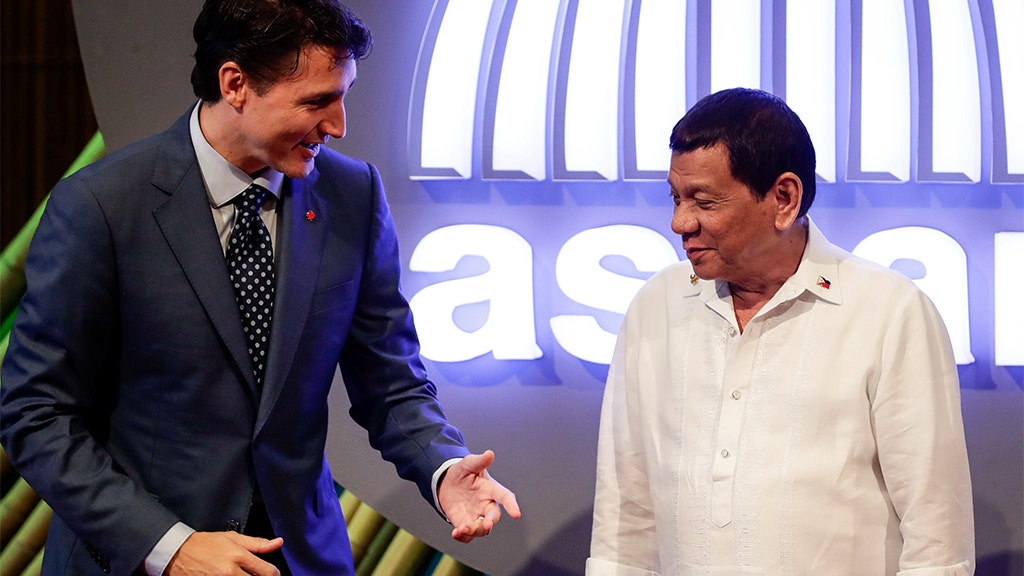 Filipino President Rodrigo Duterte reportedly threatened Tuesday with the "declaration of war" against Canada on Tuesday, when the country is unable to remove tons of garbage that had previously been shipped to Manila.
Reported by the Canadian Press, he said he "may issue a warning to Canada next week that they will pull the thing out better, or I'll set sail."
CANADIAN COMPANY
"I will declare war against them, I will advise Canada that your garbage is on its way Prepare a great reception, eat it if you like," he said. "Your garbage is coming home."
The garbage is reportedly made from electronic and household waste.
19659004] Between 2013 and 2014, Canada delivered tons of garbage in 103 containers to the Philippines and in recent years has pushed Southeast Asian land for disposal.
When Canadian Prime Minister Justin Trudeau visited Manila in 2015, he said a "Canadian solution" was being developed, saying that the situation would not recur news sales.
Source link