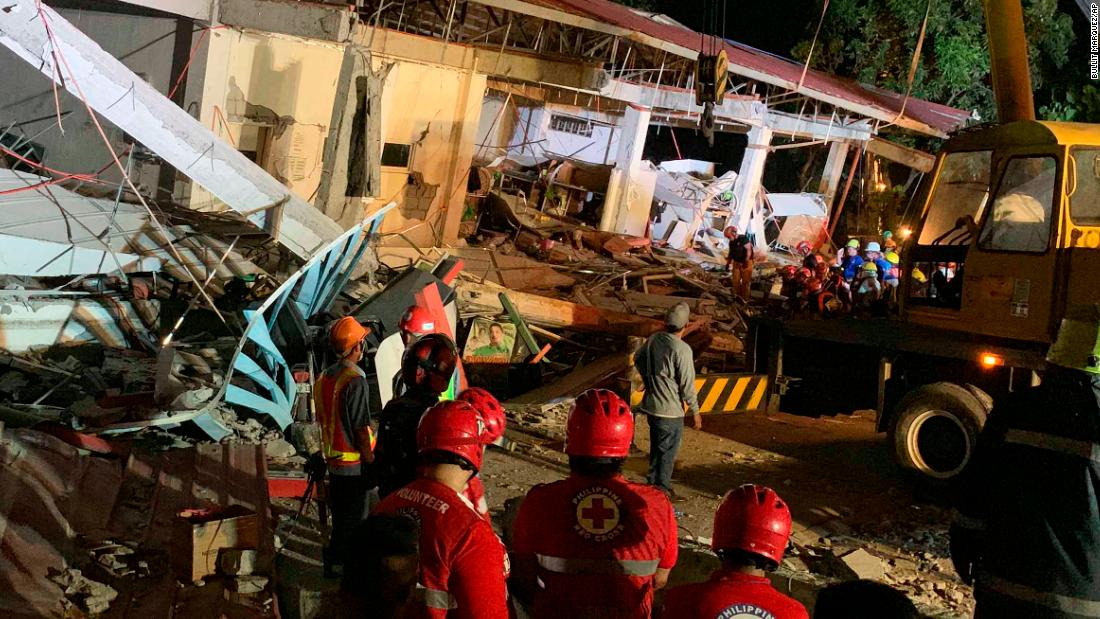 Pampanga Governor Lilia Pineda said at least eight people in the province had been killed in the quake, the CNN Philippines reported. The earthquake was felt both in the capital of Manila and in other parts of Luzon.
CNN Philippines said at least 52 aftershocks were recorded.
Jaime Melo, president of Clark International Airport Corporation, said seven people According to the Philippine News Agency, part of the ceiling in the check-in lobby of a passenger terminal collapsed.
The Philippine Department of Transportation had previously announced that the airport was suspended for 24 hours on the damage.
The local low-cost airline Cebu Pacific Air announced that it had canceled six flights for Monday night as a preventive measure. The airline said it would allow passengers on affected flights to receive a full refund or divert their flights via Manila.
A video appeared in Manila, cascading water from a penthouse pool into the streets as the quake shook the city.