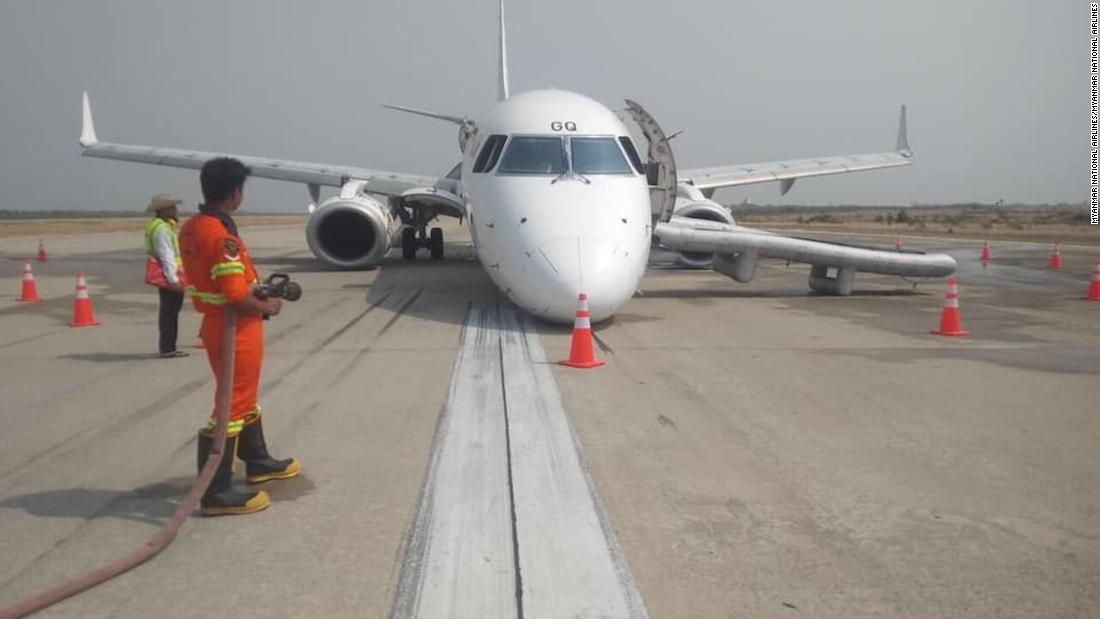 Myanmar Airlines Flight 103 was routed from Yangon to Mandalay when the pilot discovered the problem.
In a statement, the airline said that pilot Captain Myat Moe Aung "followed the emergency procedures and burned out the fuel to reduce the landing weight" before lowering the jet to the rear wheels and carefully lowering the nose onto the runway hurled it for about 25 seconds before it stopped.
There were no casualties or injuries from the incident, the airline confirmed.
A video from the plane showed smoke rising from below as passengers scrambled to get out.
After the incident, emergency vehicles were surrounded the plane as it rested on the nose on the asphalt.
"The pilot has done a great job," said Win Khant, Myanmar's transport minister, to Reuters.
The emergency landing on Sunday is days after another plane has slipped off the runway in Myanmar. At least 17 people were injured on 8 May when the Biman Bangladesh Airlines jet ricocheted during a landing in strong winds and half skidded, half crashed off the runway, damaged the plane and left passengers on the plane.
Source link