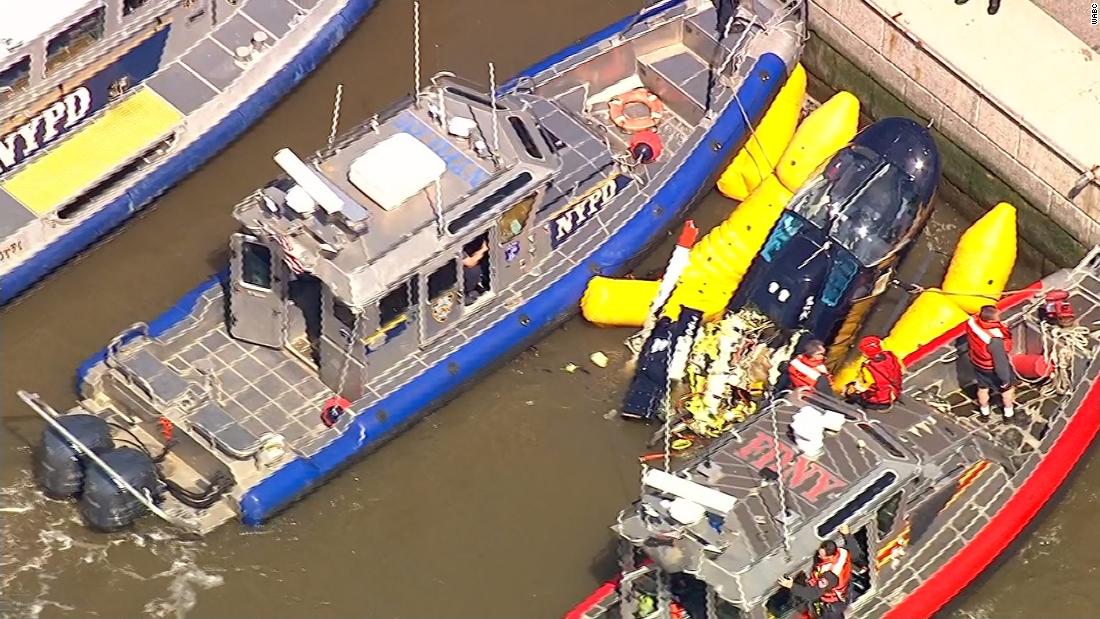 The pilot was the only person aboard the helicopter, and was rescued by the New York Police Department's Aviation and Harbor Department, according to a rescue police officer.
The pilot moved the plane out of the tank Stephen Hughes, Deputy Chief of the New York Police, told reporters that the pilot, who had suffered only a hand injury, used the flotation equipment of the helicopter and was picked up by police Hughes added, shortly after the helicopter passed by on the water.
A docker who tried to avoid the helicopter was also injured after he slipped and injured his wrist.
Hughes said Byrd was just walking with a friend when he saw the helicopter fall and managed to capture him on video.
The footage shows the plane with lowered nose and moving rotors towards the water. The helicopter seems to level and the water splashes when the vehicle goes down.
"It was the craziest thing I've ever seen," Byrd said.
Byrd said the helicopter looked good when it took off, but then the engine began to whine.
"He just turned a bit and then the helicopter went sideways on him and then he went down." Byrd said.
The helicopter was a Bell 206, said Federal Aviation Administration spokesman Jim Peters. The crash occurred around 1
4:30 clock. ET, he added.
Source link