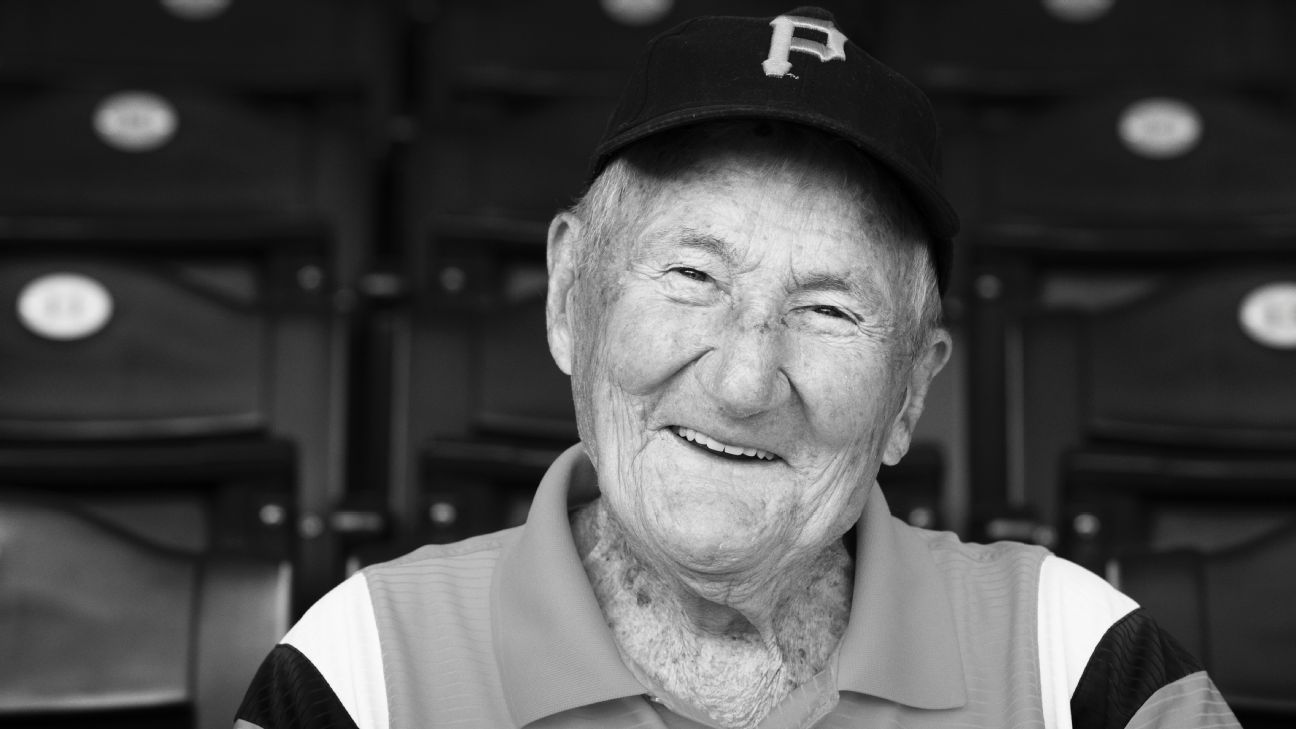 PITTSBURGH – The oldest leader in the big leagues calls it a career after 81 years in the job.
The Pittsburgh Pirates announced Friday that 99-year-old Phil Coyne, the home team for the organization since 1936, will not return this season. He will be 100 later this month later.
Coyne has developed thousands of games for the Pirates over the decades, followed by a change of franchise from Forbes Field to Three Rivers Stadium to PNC Park. Coyne worked in sections 26 and 27 along the third baseline in PNC Park. The team gave him a # 99 jersey with his name on the back last summer and the Pittsburgh City Council, which was named "Phil Coyne Day" on August 29, 2017.
Pirates President Frank Coonelly thanked Coyne for his fans "with incredible grace and distinction" over the years. Coyne's only sabbatical came when he served in the Armed Forces during World War II.
The team plans to hold a party for Coyne and his family and friends on April 27 to celebrate Coyne's 100th birthday.
Source link