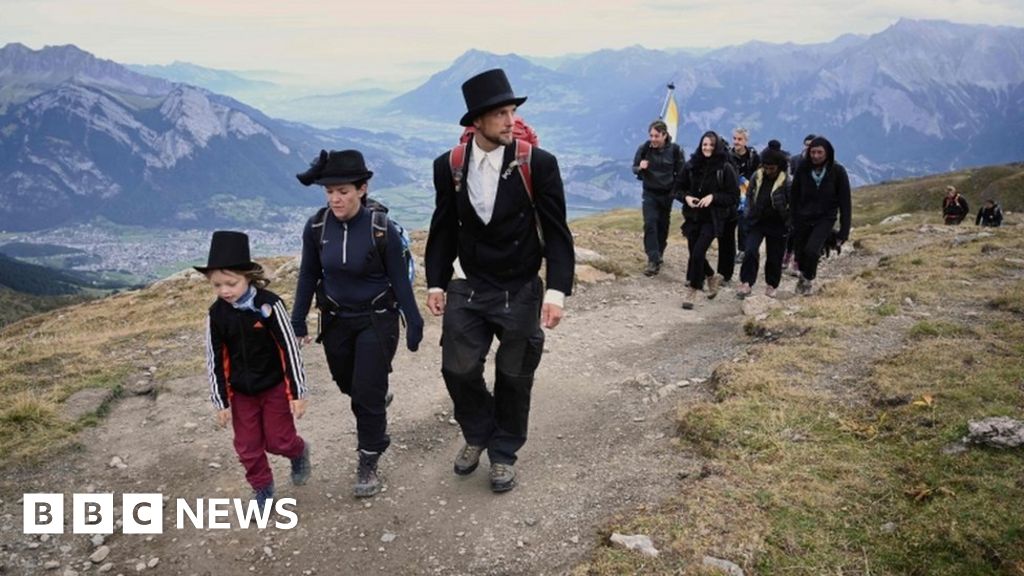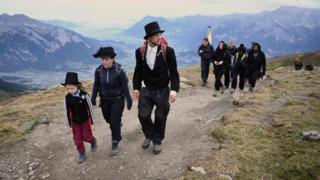 On the occasion of a memorial service in the Alps, a Swiss glacier lost to global warming was remembered.
Dozens of people attended the "funeral march" on Sunday to mark the disappearance of the Pizol glacier.
The glacier in the Glarus Alps in northeastern Switzerland has shrunk to a tiny fraction of its original size.
Scientists say the glacier has lost at least 80% of its volume since 2006, a trend that is accelerated by the rise in global temperatures.
While mourners gathered in the Swiss Alps, youth activists and world leaders in New York discussed climate action at the United Nations.
The UN Youth Summit on Saturday took place one day after millions of people around the world had a global climate strike, inspired by 16-year-old activist Greta Thunberg.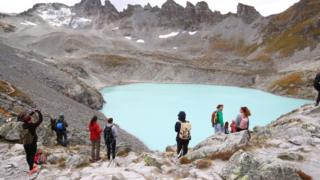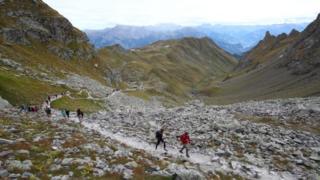 However, a study by Swiss researchers suggests that at least half of Swiss glaciers could disappear by 2050.
From a scientific point of view, the Pizol has shrunk so much that there is no glacier left, "said Alessandra Degiacomi, a Swiss climate campaigner, to the news agency AFP.
The glacier was reduced to a few frozen lumps and was declared dead at the ceremony The BBC's Geneva correspondent, Imogen Foulkes, said
.