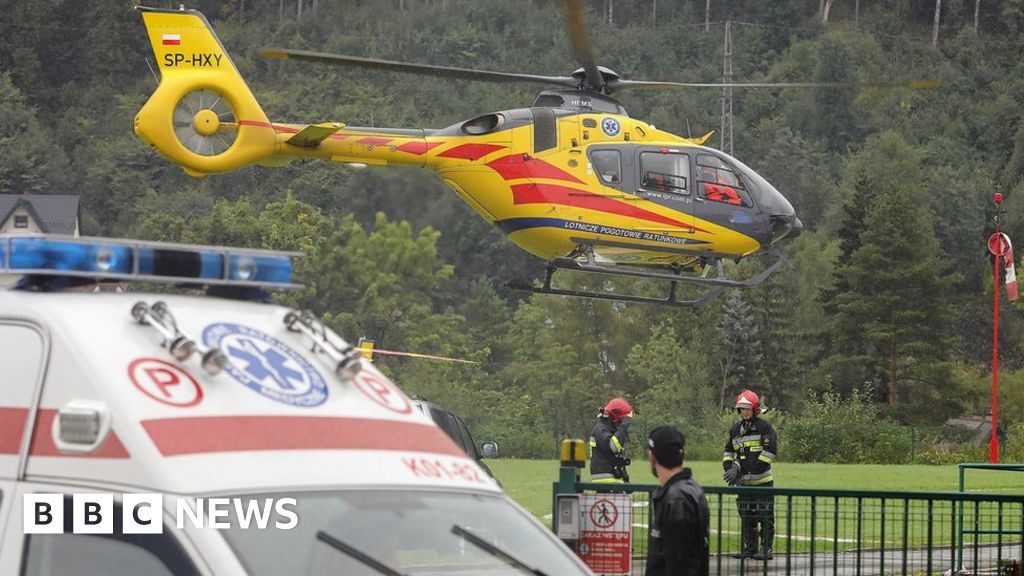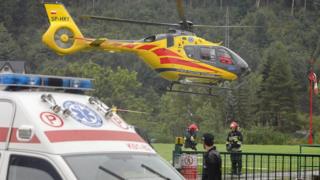 At least three people were killed and 22 injured in a sudden thunderstorm over mountains in southern Poland.
The lightning hit a group of tourists on the summit of Giewont, a popular peak in the Tatras. Mountain Rescuers said.
Some Polish media reports said a 1
3-year-old boy was among the victims.
The storm is said to have surprised hikers as they set off in favorable weather conditions.
There have been reports of victims in different parts of the mountains. According to local media, four rescue helicopters were sent to the region.
"We have a very difficult situation," the head of the voluntary mountain rescue team was quoted as saying.
What should you do with lightning and thunder?
The worst incident occurred at the top of the 1,894-meter-high Mount Giewont, a popular hikers' destination with a metal cross.
A lightning hit the 15-meter-high structure at a time when a large number of hikers were on the summit, the TV station TVN said.
A resident of the mountain resort Zakopane in the Tatras has posted a video with the thunderstorm.
Local radio in the city of Krakow has posted a video of a rescue helicopter en route to Giewont.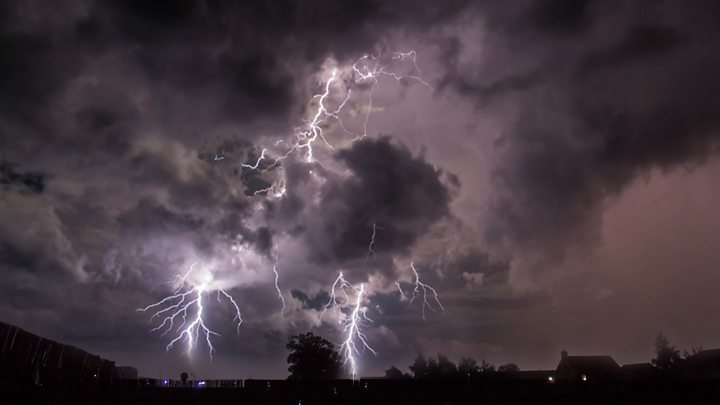 Source link