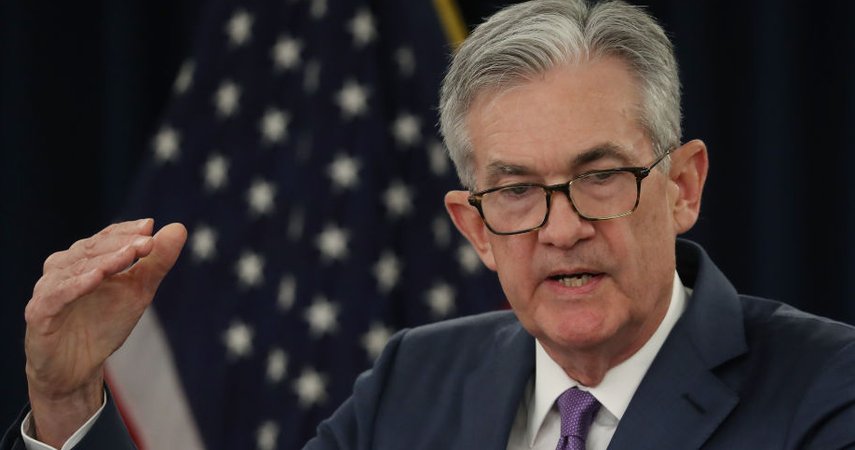 The US Federal Reserve will take the right steps to sustain economic growth, "said Fed President Jerome Powell on Friday at a central bank symposium in Jackson Hole. He has sent no clear signals as to whether the Fed will cut interest rates further.
During his speech, Powell said that since the Fed meeting in July, which was the first decision to cut interest rates by 25 basis points in more than a decade, much has happened, but stressed that "the US economy is generally still performing well, driven by consumer spending ". The rate of job creation "is slower than last year, but still above the general growth of the workforce," and inflation seems to be approaching 2 percent.
"Based on our assessment of the impact of these events, we will take appropriate action to sustain growth, along with a strong labor market and inflation near the symmetric 2 percent target," Powell said. What worries the Fed? Signs of a global slowdown, especially in Germany and China, an increasing likelihood of a hard Brexit, increasing tensions in Hong Kong and the collapse of the governing coalition in Italy. He also pointed to the volatility on the stock markets and the sharp decline in long-term bond yields to levels close to those after the crisis.
Over the past two weeks, ten-year US Treasury yields have fallen twice below bond yields, the biennial that signals the impending recession.
The absence of any concrete announcement of further monetary easing by the Fed President triggered a furious reaction from US President Donald Trump, who wrote on Twitter: "As usual, the Fed has not done anything. It's amazing that they can "speak" without knowing or asking what I will do, which will be announced shortly, we have a very strong dollar and a very weak Fed (…) My only question is: who is our greatest Enemy? "Jay Powell or Chairman Xi?"
Trade War escalates [
] On Friday, there was further escalation of the US-China trade war, with Beijing announcing retaliation amounting to 5 to 1
0 percent for Powell's speech US $ 75 billion worth of goods imported per year.
As of September 1, China levies 5% duty on American beans and 10% on December 15 on wheat, Corn and sorghum.
From 1 September, China will also apply 10% duty on American beef and pork.
Good to know:
Source link