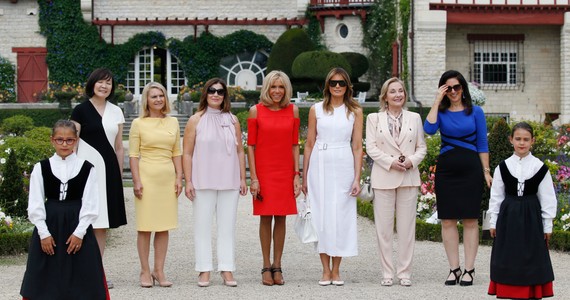 Esplette at Biarritz went to the wives of the Presidents of the USA and France – Donald Trump and Emmanuel Macron – Melania Trump and Brigitte Macron Wife of the Chief of the European Council Donald Tusk Małgorzata Tusk Wife of Japanese Prime Minister Shinzo Abego Akie Abe Wife of Chilean President Sebastian Pinery – Cecilia Morel, wife of Australian Prime Minister Scott Morrison Jenny Morrison and wife of President of the Bank World David Malpass Adele Malpass .
After a visit to the village and a wine tasting, the first ladies had lunch at Villa Arnaga, built by Edmond Rostand, author of the popular play "Cyrano de Bergerac". In front of the villa, a traditional Basque dance show was organized for the first ladies.
The British media report that among the first ladies there was no partner of British Prime Minister Boris Johnson ̵
1;
Carrie Symonds
.
The G7 summit of the world's most industrialized countries (US, Japan, Germany, UK, France, Italy, Canada) will last until tomorrow. The Heads of State and Government talk about economic, foreign policy and environmental challenges. The theme of the summit is the fight against inequality.
Source link