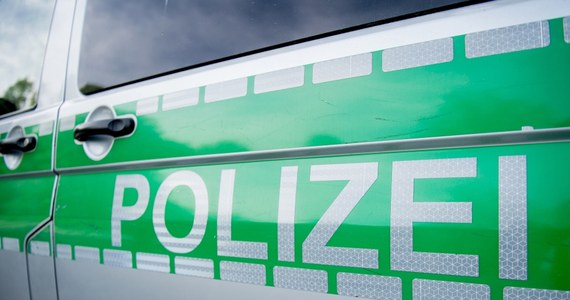 The Berlin Public Prosecutor's Office announced on Sunday that a Russian citizen suspected of killing a Georgian had been detained in the German capital. According to the media, the murder could have had a political motive.
zdj. ilustracyjne
/ Daniel Dmitriew / Agencja FORUM
The Georgian NGO Human Rights Research and Surveillance Office reports that Zelimchan Khangoszwili, who had participated in the Second Chechen War, was killed. In the years 2001
-2005 he was one of the field commanders. He later worked in the anti-terror department of the Ministry of Interior of Georgia. According to the organization, the 40-year-old was shot in the head on August 23 at the mosque.
Echo Kawkaza reports that Khangoszwili fought in the Chechen war (1999-2009) on the side of the Chechen separatists. Russia issued a warrant for his arrest.
The Russian independent "Novaya Gazeta" writes that in 2015 in the capital of Georgia Tbilisi was tried to kill Khangoszwili by shots at his car. He got hurt. After this incident, Khangoszwili and his family traveled to Ukraine and then to Germany. According to the Echo Kawkaza portal, he applied for political asylum in Germany. The man believed that the Russian authorities were behind the assassination in Tbilisi, said Radio Swoboda.
"In general, investigators and security experts believe that two scenarios are possible, one of which would be murder in connection with organized crime Security of many NATO countries was also considered more credible than the political motive of the murder possibly committed by the intelligence service, such as the GRU 's Russian intelligence service, "writes Spiegel on Sunday.
According to Spiegel Online, Changoszwili was a trusted person of the Georgian security service helping to "combat Russian influence" in the region.
The Echo Kawkaza portal notes that Khangoszvili, who was killed, is from the Pankisi Gorge in northeastern Georgia, near the border with Chechnya and Dagestan.
Summer man comes from the Russian Fe derivation of the Chechen Republic. After shooting at Khangoszwili, he tried to escape by bicycle. The police managed to catch the suspect and confiscate his pistol, which he threw into the Spree.