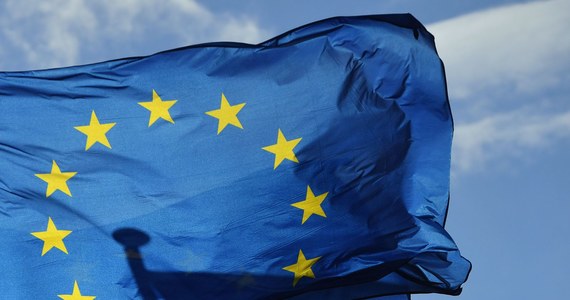 Hungarian Justice Minister Judit Varga, after hearing Hungary's EU General Affairs Council, stated that it was in the interest of the whole Union to complete the "unfortunate chapter" that is the case against Hungary in the arts. 7.
European Union flag, illustrative photo
/ AFP
"It is in the interests of the entire EU, this unfortunate To close chapters and focus on the big challenges ahead, "Varga wrote on Twitter.
The Hungarian Minister stressed that Hungary was proud of its constitutional achievements and also of its pride in Europeans. "We are proud to have defended the borders of Europe for centuries and to protect their culture, their heritage and their European way of life, today we are doing the same" – she announced EU policy issues would create a dangerous precedent and the basis of the European Union Questioning integration.
Government spokesman Zoltan Kovacs also spoke on Hungarian television on Monday evening.
Dealing with Hungary was "the revenge of immigration advocates." "An attempt is being made to bring legal proceedings out of this political process. Of course this will not work. On the one hand, because they were initiated for imaginary reasons, and on the other hand, when we discuss legal arguments, this type of procedure can be completed in a few moments. "-
He noted that the basic problem is that, although for all EU countries, the rule of law is an important principle, its content in almost all 28 Member States is not appropriate due to the specific historical or social conditions under which it was designed. [19659007] "These differences in procedures, in thinking and in The divergence of parliamentary procedures will not allow objective comparison until we have established objective criteria, "Kovacs said.
According to him," the witch-hunt against Hungary "has been going on since 2010. He added that in the case of the Media Act, for example Controversy with the EC "with three small changes was legally settled" and Hungary nevertheless in this Area was further attacked.
The issue of the rule of law in Hungary and Poland was the subject of the Monday meeting of Europeans in Brussels. In the case of Hungary there was a hearing under Article 7; In the case of Poland, the EC provided information on the rule of law.
The hearing in Hungary lasted for about two hours and, as PAP sources reported, took place in a calm atmosphere. 10 countries have spoken, including Benelux, Germany and France. Most of the votes were critical of the actions of the government in Budapest. During the hearing, issues such as media freedom, academic freedom, judicial reform and corruption were addressed in Hungary.
The Hungarian Minister of Justice answered the questions in defense of the position of his government.
After the debate, the Finnish Presidency should decide on further steps in the Hungarian procedure.
Z Budapest Małgorzata Wyrzykowska (PAP)