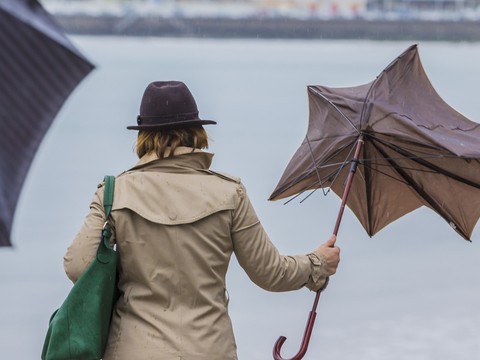 Strong fluttering in the north and sharply falling in the east
IMGW also warns residents of Podlaskie, Lubelskie, Podkarpackie and Mazovia Voivodeships
Water level warnings have also been issued
"A strong mean wind is forecasting speeds of 40 km / h to 55 km / h, with gusts up to 75 km / h, from northwest The strong winds zone will wander from west to east of the region, "it says in IMGW warnings in strong winds
inhabitants of provinces Podlasie, Lublin, Podkarpackie, as well as the eastern part of Masovia and the South Pomeranian Voivodeship can expect heavy rains. It can fall from 1
5 to 25 mm per square meter
. IMGW also warns of the increase in some waters. The hydrological warnings of the first degree were issued for the voivodships Pomorskie and Zachodniopomorskie. The water level on the rivers Łeba and Słupia and in the catchment areas of the rivers that flow into the Gulf of Gdansk rises.
The second-stage warning was issued for the Podkarpackie Voivodeship. IMGW warns that it is possible to increase the water level on rivers that flow to Wisłoka, San and smaller direct tributaries of the Vistula River in the province.
The validity of the two warnings ends tomorrow morning.
Will stay up to date with the most important information of the day? Like onet News on Facebook!
(JaS)
Source link