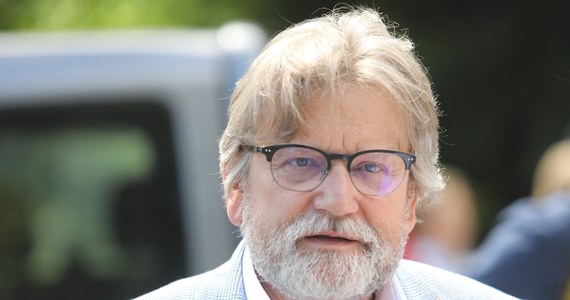 The extreme underinvestment has resulted in some units still using carbon paper. There are no scanners, ladies copy the documents through carbon paper. Now this forgotten inspection is proving to be indispensable – says Jarosław Pinkas, chief inspector for hygiene, in an interview with "DGP".
Head of GIS Jarosław Pinkas
/.Jaroslaw Pinkas /.reporter
In an interview published on Thursday in Dziennik Gazeta Prawna, Jarosław Pinkas was asked when he would resign.
"To step back, you have to feel like you've made a significant mistake. Or that you no longer have the strength that you can't handle. Another reason is the awareness that you no longer have people around you, such a thing Feeling lonely in a fight. But in my case there were none of these categories. I feel well done. I know that I could have done more, but I'm only human "- said the inspector.
He stressed that 16,000 people who work in the inspection are seeing the changes for the better. "And above all prospects for the future. That this institution, which has been marginalized and underfunded for years, will finally be rebuilt" – he emphasized.
Pinkas also announced that the Sanepid had asked the Prime Minister to increase the budget for 2020-2021. "The application was accepted. I dream that this work is prestigious and that people will like it" – he added.
The head of the GIS expressed the belief that the rulers would appreciate the work of the inspectors. "Two million people in quarantine, full care of the isolated, a large number of epidemiological investigations. Without us it would be impossible" – he said.