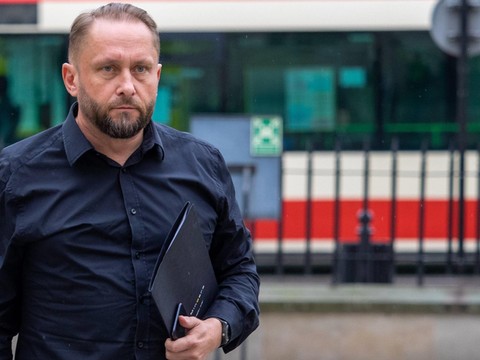 With the money should be bought in August 2009 real estate. Ten years later, in June 2019, the bank asked Durczok's ex-wife to buy the promissory note. The reason was the lack of repayment of the loan.
And then the woman questioned the correctness of her signature on bank records. She stated that the promissory note had been forged and that she had not been prepared, nor had she ever seen it. According to TVP Info, their lawyers have filed a complaint with the District Prosecutor's Office in Katowice about the felony crime, and this month the prosecutor's office has opened an investigation in this case. This offense is punishable by imprisonment of 5 to 25 years.
The ex-wife has already been questioned, Durczok has not made any statements yet. We could not contact him. His phone did not answer on Monday night. We would like to remind you that in June of this year, Durczok is facing an accident on the A1
motorway.
The court has taken a decision on Durczok. It hurts a lot
Source link