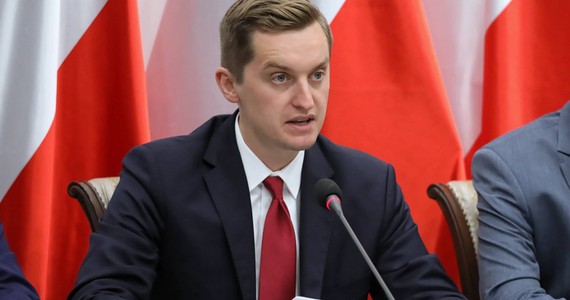 Onet journalist Magdalena Gałczyńska described today how Deputy Minister of Justice Łukasz Piebiak arranged and controlled the crackdown on the head of the largest judicial association "Justice" Krystian Markiewicz. We write here about the case.
Between the Ministry and PiS-supporting media was a woman named Emilia, who was not employed in the Ministry of Justice. We know her name and keep it for the editor. She has also posted compromising materials online. We have evidence that Emilia has been in direct contact with Minister Piebiak, with whom she has found ways to compromise judges in social media and pro-government media via WhatsApp and Messenger messengers.
To discredit the head of "Iustitia" Krystian Markiewicz, Emilia decided to send him anonymously information from a four-page, anonymous to all branches of the "Iustitia" association and to himself, by mail to his home address.
Onet has evidence that Łukasz Piebiak has fully endorsed this plan before its implementation. There was also evidence in the content of the materials sent by Emilia that Markiewicz had an unspecified woman convicted for abortion.
Another edition of Deputy Minister Sebastian Kaleta was interviewed this evening in Polsat News on Polsat News. ̵
1; Minister Łukasz Piebiak will certainly explain the circumstances and context of this correspondence. We do not know if it's real – said Kaleta.
– According to what I could read there (in the text of Oneted.) There is no information about the invention of Mr. Piebiak, just about the invention of a particular person who had some information and sent them – said Deputy Minister in Polsat News.
Sources: Polsat News
(mt)
Source link