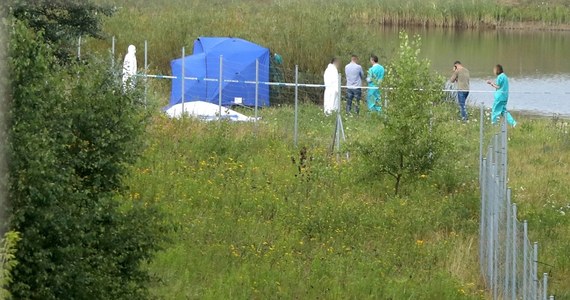 Preliminary results indicate that the body found is the body of David. Prosecution proceeding in the direction of the murder – the spokesman for the district prosecutor's office in Warsaw, prosecutor Łukasz Łapczyński, was informed. 19659005] / Piotr Molecki / Eastern News
On Saturday, the Warsaw police said that the corpse of the child was found on the A2 between Warsaw and Grodzisk Mazowiecki near the Pruszków intersection. "With the probability approaching the limit, we are convinced that it is a five-year-old David" – said asp to journalists on Saturday. Headquarters. Mariusz Mrozek from the press office of the Warsaw City Police.
Prosecutor Łukasz Łapczyński told TVP Info on Sunday that "preliminary and (…) basically certain results indicate that this is the body of David".
"The findings from the inspection indicate that it was a murder." "In this direction, a preparatory process is being carried out, which was launched yesterday with the detection of the child's bodies," he added.
At the same time, he said that activities are carried out to fully identify bodies. "Because of the well-being of the family, the good of the activities, we give no information on how this will happen" ̵
1; he stressed. He pointed out that it is possible. Show your loved ones your body or DNA expertise. "In this respect, we give no information about what it will look like, in particular, we will not tell if it will be family activities," said the spokesman for the district prosecutor's office in Warsaw
. 20 The inspection of the place where the bodies were found ended. He added that the body was taken to a forensic facility. He announced an autopsy on Monday
. The search for a five-year-old David von Grodzisk Mazowiecki began at midnight on July 10, when the family reported a loss of contact with him and his father. Dawid was taken away by his father from Grodzisko 17 on Wednesday. According to the findings of the police the day before 21 father took his own life by throwing himself under the train