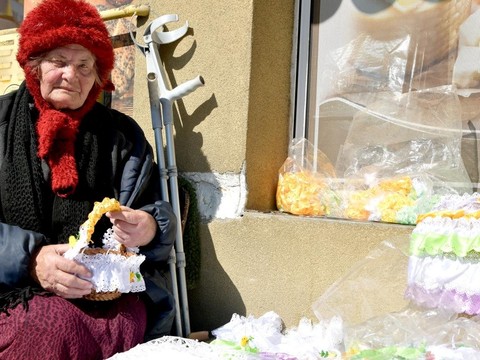 The situation was described on Facebook by Jarosław Kowalik, Deputy Chairman of the Nonpartisan Radom group. "Invalid I-group, 90s, the pension is hardly available for medication, she wanted to make extra money during the holidays, while in Ul. Struga in Radom napkins." The tax office has caught up, punished the ticket and could have forgotten shopping for the holidays … "- he wrote.
A 90-year-old woman is a lonely person. Your children are abroad. As Kowalik explains, "The market appears almost every day because he wants to earn extra money and does not want to spend all his time alone at home." Now, however, it was occupied with 21
0 PLN.
This situation immediately met the response of Internet users who organized an online collection to pay the mandate and Christmas shopping for the 90-year-old. At the moment, almost 9,000 were collected. Gold. – Such a surprising reaction of good people and gratitude to Mrs. Marianna can not be expressed in text – commented Jarosław Kowalik, adding – I always see her when the weather is good and she is not sick. Always crochet with wires or hands. Unfortunately, this too is a way of loneliness
See also:
Grandmothers attacked police officers. In the Dementia Center Finished
Guards insisted on drivers?
bcm
Source link