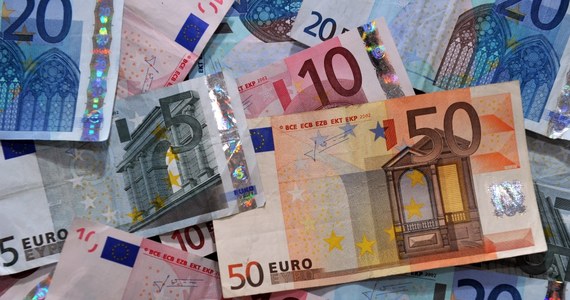 Brussels needs money for ecology. And that means cuts that will cause Poland to lose the most – writes the "Rzeczpospolita" on Tuesday. Even 13 billion euros could lose our country in the new EU budget in the long term compared to the project of the European Commission more than a year ago.
"Rzeczpospolita": 13 billion euros less from the EU
/ PHILIPPE HUGUEN / AFP
As the magazine points out, this project was no longer for Poland Cheap. "A total of € 91.4 billion has been estimated, € 14.5 billion less than in the current budgetary period 2014-2020 (at constant prices from 2018)" – we read in "Rzeczpospolita".
The paper reminded that this resulted both from a decline in revenue (following the expected Brexit), the need to finance new targets, and a change in the criteria for the allocation of EU funds.
"Rzeczpospolita" points out that negotiations on the new budget for the period 2021-2017 are now being accelerated by the Finnish President. "From our unofficial talks with diplomats in Brussels, who know the background to these negotiations, it can be much worse than proposed by the European Commission," the newspaper said.
points out that the new commission starts from November 1 presidency of Ursula von der Leyen, whose priority is to be green order "And for that you have to find money", we read.
A senior Western diplomat told Rzeczpospolita: "You could save 100 billion euros on agricultural and cohesion policy." According to the daily, around 60 billion euros would be taken from agricultural policy and 40 billion euros from cohesion policy. "That means a loss of another 12.9 billion euros for an envelope destined for Poland," the newspaper wrote.