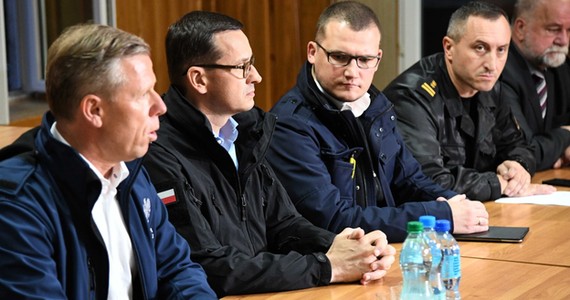 – The services have efficiently executed the action of pinpointing all people living on Giewont. All victims were quickly transported to hospitals. Unfortunately, some are in very poor shape, the Prime Minister reported at a press conference in Zakopane.
– Some of the victims were transported to hospitals in Krakow, Limanowa and Nowy Targ, Morawiecki reported. He added, "Many people are in shock." It will continue from the first morning. Lightning strikes may have resulted in people falling into abysses. Let's hope that the action of tomorrow will not bring bad news, stressed the Prime Minister.
A tragic storm in the Tatras
Yesterday in the early afternoon there was a violent storm over the Tatras. As a result, four people died on the Polish side – two adults and two children. One person was killed on the Slovak side.
One of the lightning bolts hit a cross on the top of Giewont. – Some people were injured directly because the information was that after a lightning strike people fell on the south side of Giewont. This destruction went along the chains, assured the entrance to the dome and hit everyone one after the other – as the head of the TOPR, Jan Krzysztof, reported. There, a Portuguese citizen was injured who was hospitalized in a serious but stable condition.
Persons interested in finding out about the health of their potential Tatra-injured relatives may call one of the following numbers: (18) 20 17 100 or (18) 20 23 914.
(mt)
Source link