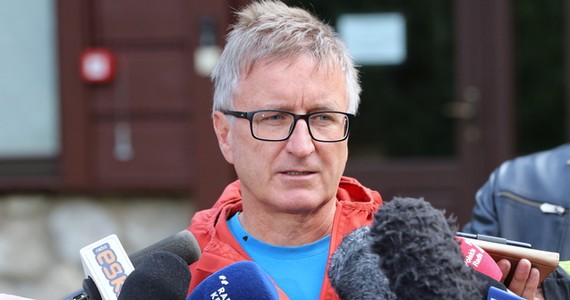 – Four people were killed, including two children. More than 40 were injured, but more people went to the hospital. There were many lightning strikes in the Tatras today. Both on the Polish and on the Slovak side. All who needed help were transported to hospitals – as Krzysztof pointed out in yesterday's speech
Burza w Tatrach. TOPR chief over the lightning strike on Giewont
Rescuers speculate that the lightning strike occurred directly at the cross above. ̵
1; Some people were injured directly because the information was that after a lightning strike people fell on the south side of Giewont. This destruction went along the chains, assured the entrance to the dome, and hit everyone in turn – reports TOPR
– It looked dramatic. Dozens of people lay there. Their health had to be identified again – he added.
The destruction occurred mainly around the Giewont Peak Dome, but also on the Czerwone Wierchy. There, a Portuguese citizen was injured who was hospitalized in a serious but stable condition.
– We are still looking for ways for injured people who need help. The rescuers move to Zakopane. The bodies of the victims of this tragedy are transported away in various ways. The helicopter could no longer transport to Zakopane – explained the head.
Storm in the Tatras. Rescue operation with five helicopters
Giewont is one of the most dangerous places during a storm. This place is extremely sensitive to lightning due to the metal cross and the chains that secure the entrance to the gable dome. If there is evidence of an approaching storm, you should immediately descend from the peaks and ridges.
Many rescue services were involved in the operation. During the operation, all means of transport were used to transport the wounded to hospitals. In addition to five helicopters, TOPR and GOPR off-road vehicles, fire engines and mountain hut vehicles were used.
(mba)
Source link