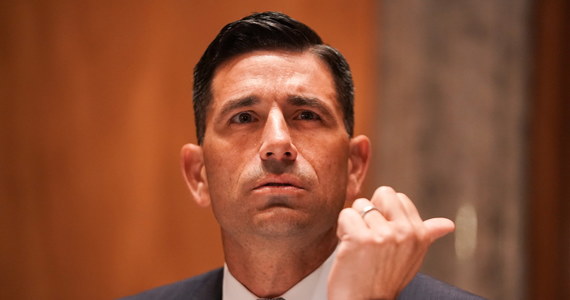 White supremacist groups have created the most persistent and deadly threat of violent extremism in the US in recent years, Chad Wolf, acting head of the US Homeland Security Division, said Wednesday, Sept. 23, during a congressional hearing.
Deputy Head of the US Department of Security Chad Wolf
/.Greg Nash /.PAP / EPA
In early September, the Inspector General of the Department of National Security received a complaint that found, among other things, that Wolf was trying to minimize the importance of white supremacist activities in the United States.
During a hearing before the Senate Homeland Security and Government Affairs Committee Wednesday, Wolf dropped the allegations, calling them "openly false" and "fabricated".
During the hearing, Wolf reiterated his position, taken on a previous visit to Portland in July, that the racism and police brutality protesters attacking the federal courthouse in the city were "anarchist ideology".
Reuters Agency said that during anti-racist demonstrations in the US, some of which sparked riot, Wolf warned of the threat from anarchists or left-wing anti-fascist agitators, but was criticized by liberals for failing to talk about the danger they pose to white supremacists .
FBI Director Christopher Wray said in a Congressional hearing last week that after months of street protests against racism and police brutality, the FBI is conducting multiple investigations into violent extremists. He added that most of the investigations concerned groups of white supremacists.
The US Department of Justice threatened Monday, September 21, with the withdrawal of federal funds for New York, Seattle and Portland, Oregon. Because he found that these cities allowed anarchy and violence in their streets.