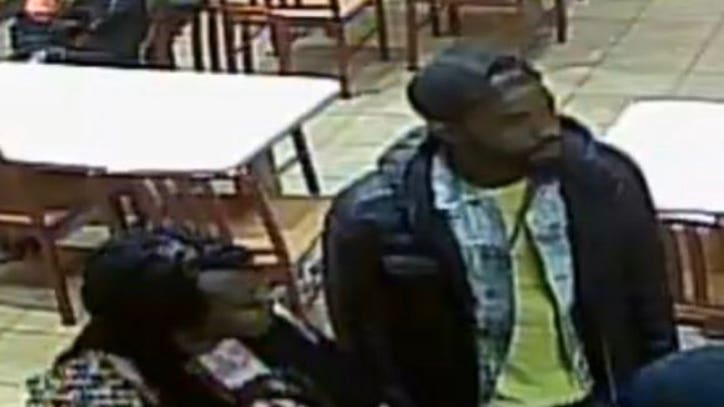 OXON HILL, Md. (FOX 5 DC) – The police of Prince George's County has posted a photo of a suspect in a suspected fatal stabbile. On Tuesday they released a photo of the suspect together with a woman they wanted to identify in connection with the incident.
DOWNLOAD: The FOX 5 DC News App for Local News
The police reported receiving reports of a fight at a location in Popeyes on Block 6200 of Livingston Road, Oxon Hill, around 7:00 pm Monday ,
When officials arrived at the scene, they found a 28-year-old in the parking lot with stab wounds. He was identified as Kevin Tyrell Davis of Oxon Hill.
RELATED: A man was stabbed in Maryland Popeyes after an altercation on a chicken sandwich later identified as the victim being cut before another man.
The couple began to argue and then left the line.
After they had gone to the entrance, according to the police, the suspect immediately stabbed the victim.
After stabbing the police got off the suspect and a companion. The parking lot.
Davis was taken to a local hospital where he succumbed to his injuries about an hour after the stab scene – a knife.
If you have information about this case, call the police at 1-866-411-8477.
DOWNLOAD: The FOX 5 DC weather app for local weather alerts
Source link